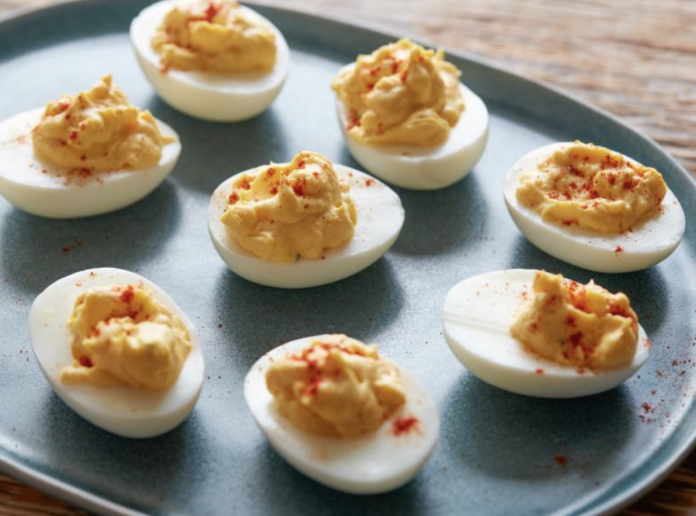 Everyone loves eggs, right? In the cooking world, eggs offer multiple cooking choices and going for deviled eggs can be a great choice because they don't take much and they are very delicious. I just love them and I can't think of something else that makes me drool while I'm preparing it. The following recipe is very easy and takes almost no effort, but it produces the most delicious deviled eggs.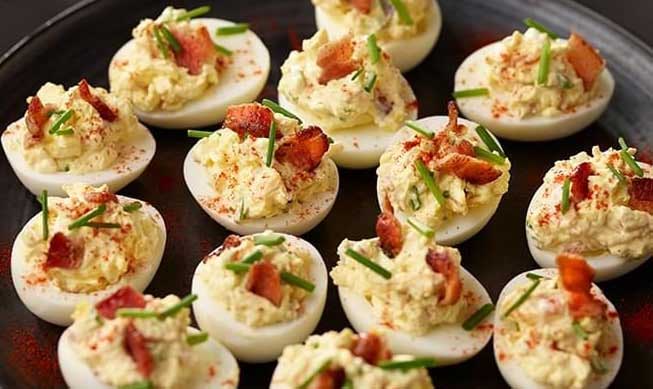 Ingredients:
14 large, hard-boiled eggs
1/2 cup of mayonnaise
1/2 cup of sour cream
1 to 1 1/2 teaspoons of dijon mustard
1 teaspoon of fresh lemon juice
1/4 teaspoon of ground pepper
1/3 cup of crumbled, cooked bacon
1/4 cup of finely shredded, sharp cheddar cheese
2 tablespoons of chopped fresh chives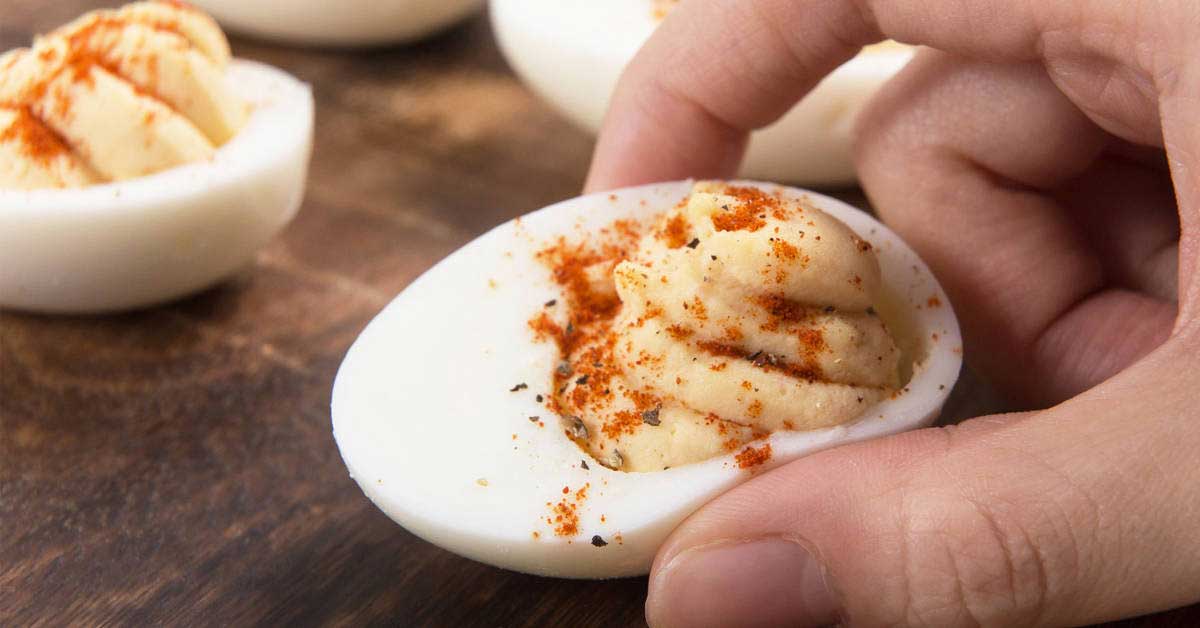 Steps:
Cut the boiled eggs in half (lengthwise in order for this to work), then remove the yolks and grab a medium size bowl and put them in it. Keep 24 white halves then chop the remaining 4 white halves and put them aside.
Grab a fork and start mashing the yolks, then start adding the mayonnaise, sour cream, mustard, lemon juice, and pepper, then start mixing. Once finished, add the egg whites, bacon, cheese, and chives, then start mixing again.
Spoon one heaping tablespoon of the yolk mix, and add each one to the reserved egg white halves. To mix in the flavors, cover everything and put it in your refrigerator. When you want to serve or eat them, add in some paprika if you like.
Keep in mind that deviled eggs can be made up to 12 hrs early, but you have to cover them and put them in a refrigerator. The easiest eggs to peel are the hard-boiled ones once they cool because of the cooling process that contracts the eggs in the shells. Enjoy yu delicious deviled eggs.