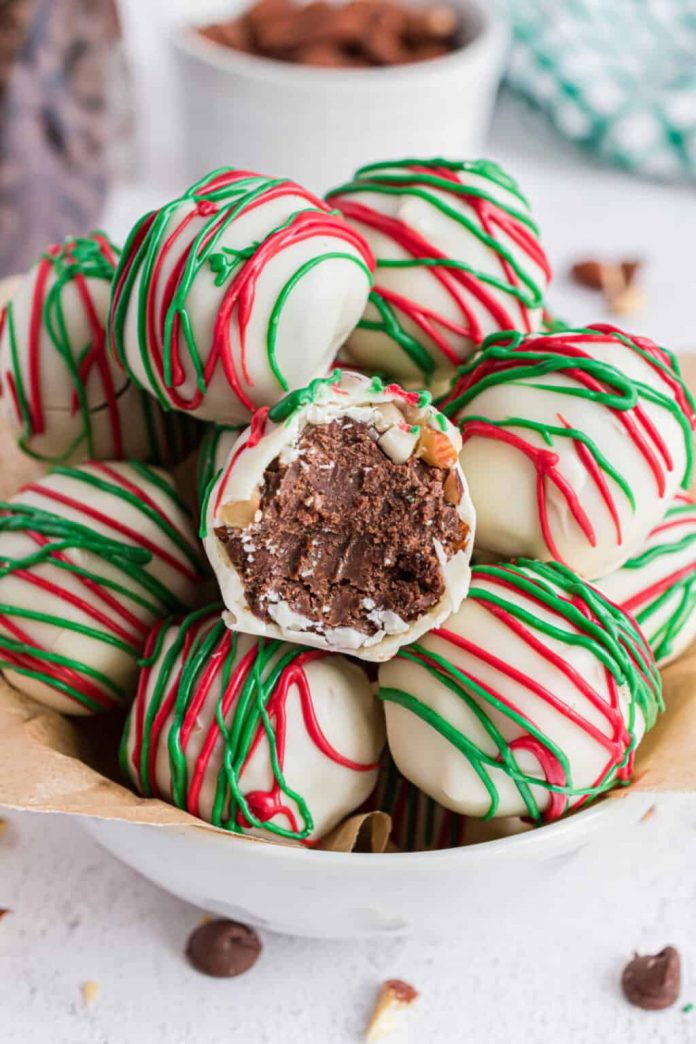 Prep Time : 40 minutes
Cook Time : 5 minutes
Additional Time : 3 hours
Total Time : 3 hours 45 minutes
Sweet and nutty homemade truffles are as easy as can be with this Chocolate Almond Truffle recipe! Learn how to make truffles at home and impress everyone with these delicious candies.
Ingredients
12 oz milk chocolate
⅓ cup heavy cream
¾ tsp almond extract
⅓ cup almonds, chopped
16 oz white chocolate, melted
¼ cup red/green candy melts
Instructions
In a saucepan, melt milk chocolate with heavy cream until smooth. Remove and cool about 15 minutes.
Pour into a mixing bowl and add almond extract. Beat on low until smooth (about 1-2 minutes). Cover and refrigerate about 2 hours.
CLICK NEXT PAGE BELOW TO CONTINUE READING …