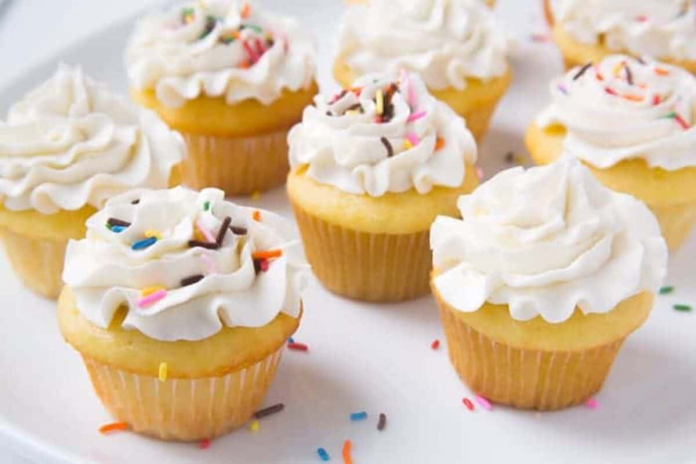 American Buttercream Frosting is the easiest buttercream frosting to make, with few ingredients and steps. American Buttercream Frosting is a staple in home bakeries because it is quick to make and has a wide range of cake applications. Be sure to check out our cake recipes and cookie recipes for decorating.
What is American Buttercream Frosting?
American buttercream frosting is by far the easiest buttercream frosting to make and the most commonly used in home bakeries. If you have ever made frosting with butter and icing sugar with vanilla or other flavorings, you have made American buttercream frosting.
American buttercream, also called simple buttercream, requires few ingredients and few steps. Generally, it is whipped in a 2:1 sugar:1 butter ratio, with a little milk and flavoring added.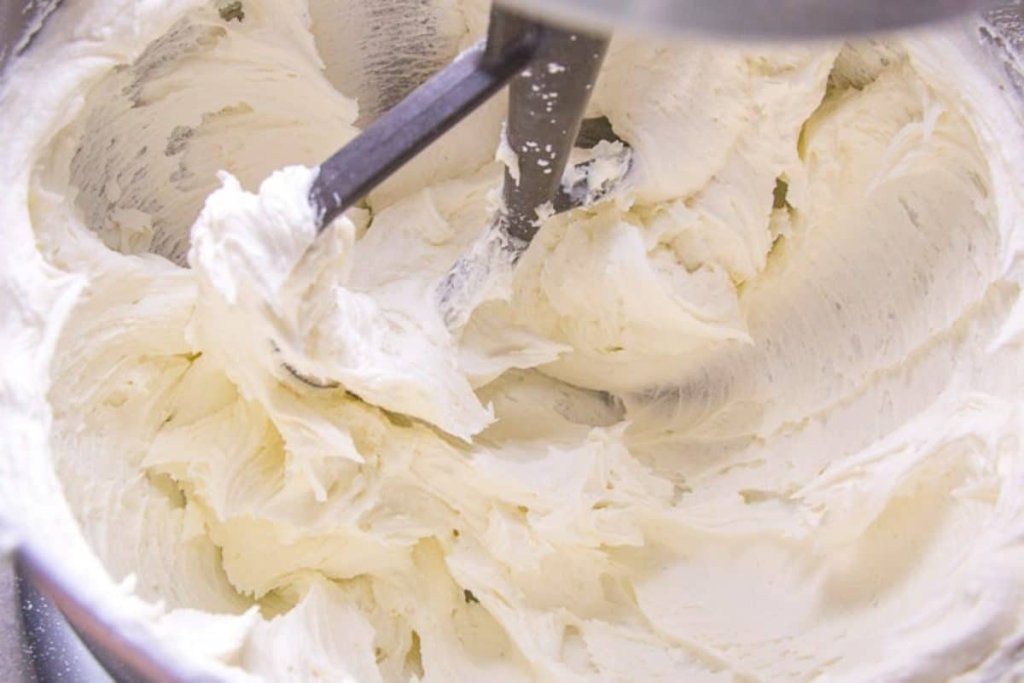 What does an American buttercream cake look like?
American buttercream is slightly ivory in color and has a thick, pourable texture. American buttercream is the sweetest variety, with a higher sugar-to-butter ratio than Swiss pastry cream or Italian pastry cream.
Clotted Cream Cake
American-style buttercream is sometimes called "crusty buttercream" because it forms a thin crust when exposed to air for a period of time. This characteristic makes it desirable in certain situations, such as when making intricate piping or frosting stacked cookies.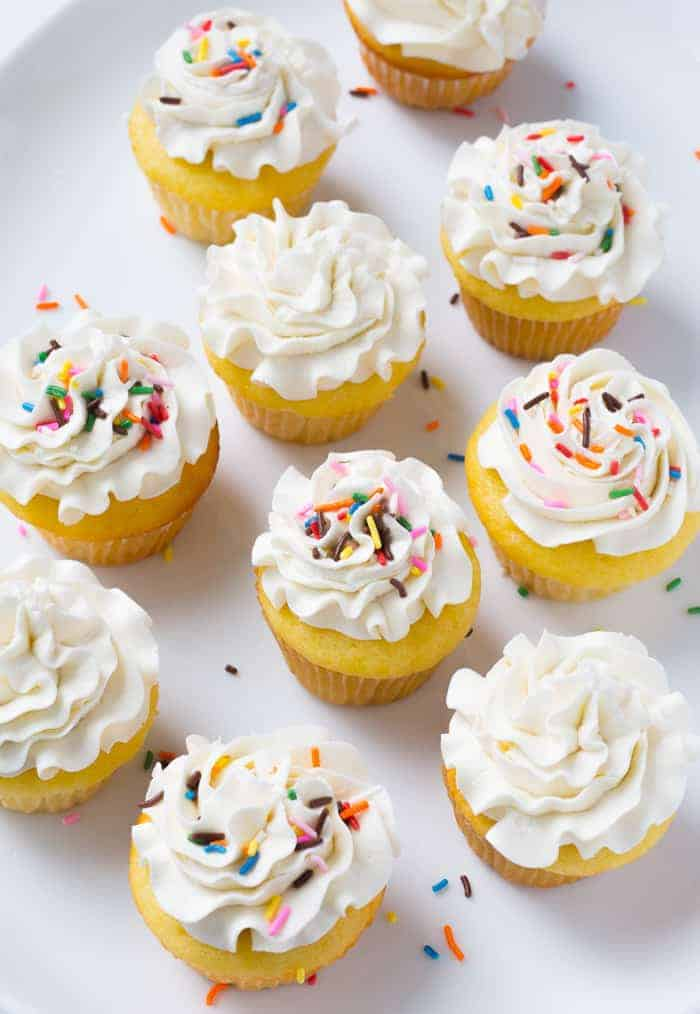 How to make American-style buttercream
In order to properly cream butter and sugar, the butter must first be at room temperature. If the butter is too cold, the emulsion may break down and the buttercream may separate.
A lighter variation of this buttercream is to whip butter for a long time to make whipped buttercream.
American-style buttercream can be flavored with flavorings, spices, cocoa powder, jam, rennet, etc.
If the buttercream is not to be used immediately, it should be stored in the refrigerator. It will become very stiff and should be allowed to come to room temperature before spreading or spreading. Depending on how long it is stored, it may need to be remixed immediately. It will keep in the refrigerator for up to a week.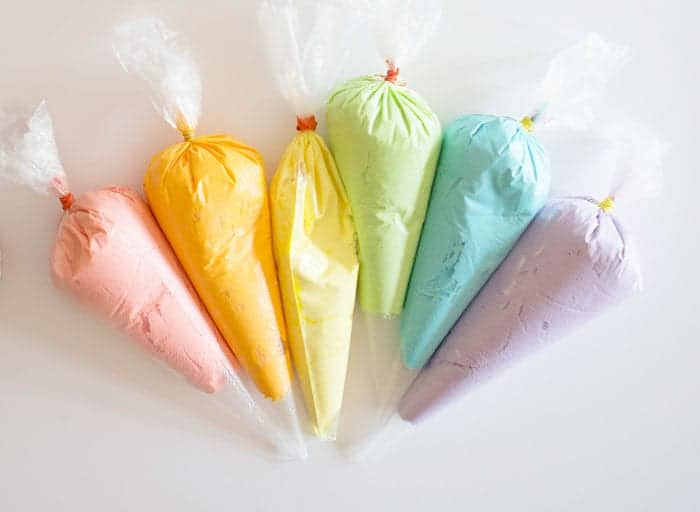 Can I add food coloring to the buttercream?
Of course you can. It takes the color well. I like to make a large batch of this buttercream and use McCormick food coloring to get the color I need. Frosting color matching can be difficult, so it's better to prepare more than less.
Buttercream Flavor Options
– Vanilla American Buttercream : Add 2 teaspoons vanilla essence
– American Chocolate Buttercream : Add 1 cup sifted unsweetened cocoa powder
– Wedding Cake Americana Buttercream : add 1 teaspoon vanilla essence and 1 teaspoon unsweetened cocoa powder. Add 1 teaspoon vanilla essence and 1/2 teaspoon almond essence.
– Lemon-flavored American buttercream : add 1/2 teaspoon vanilla essence and 1/2 teaspoon almond essence. Add lemon zest (3 TBSP) and lemon juice (1/4 cup). Remove milk and increase confectioners' sugar to 9 cups.
– Americana Buttercream with Strawberries, Raspberries, or Blackberries. Add 1 cup seedless preserves.
Preparation time 10 min.
American-style buttercream is the easiest buttercream to make, with few ingredients and few steps. American buttercream is a home baker's staple because it is quick to make and can be used for cupcakes and cakes.
Ingredients
4 sticks (1 pound, 454 g) unsalted butter, room temperature.
8 cups (2 pounds, 907 g) powdered sugar, sifted
Tablespoon salt
1 to 3 tablespoons whole milk (as needed)
Extracts, flavorings, etc., to taste
Instructions.
Place butter, sugar, and seasonings in the bowl of a stand mixer fitted with the paddle attachment.
Mix on low speed until sugar and butter are combined. Beat on high mixer speed until smooth and fluffy, about 2 minutes.
Adjust consistency with milk if necessary.
Store unused buttercream in an airtight container in the refrigerator and allow to come to room temperature before using for spreading or frosting.
Notes.
Note : This recipe makes enough buttercream to cover 24 cupcakes or 2 tiers of 9-inch round cakes.
Nutrition
Course. Dessert
Keyword: buttercream
Amount: 24 cupcakes
Calories: 222