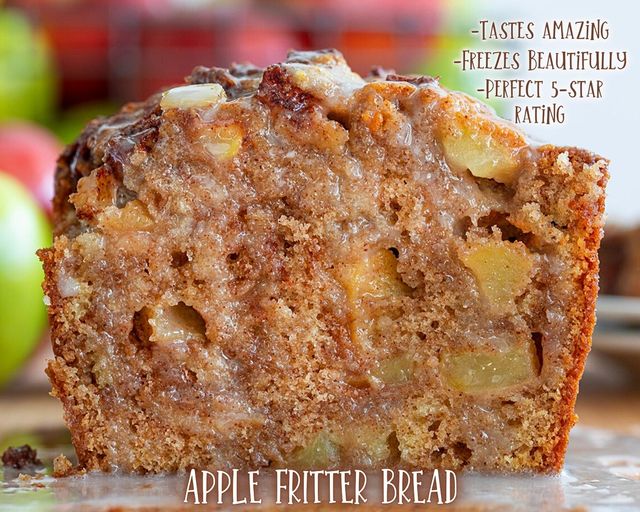 This tasty bread is loaded with apples and covered with a sweet old-fashioned glaze!
PREP TIME : 10 MINS
COOK TIME : 1 HR 10 MINS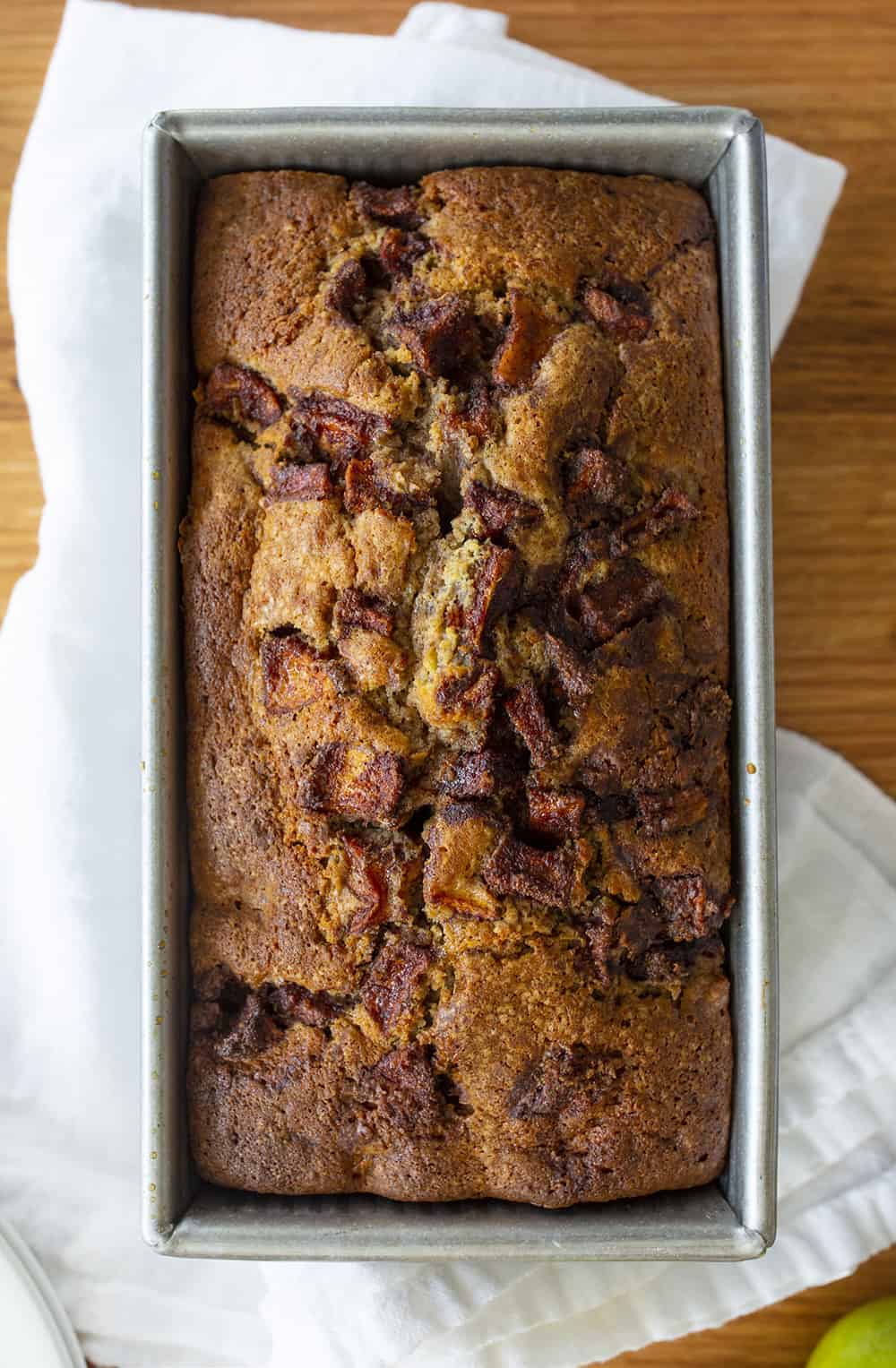 Ingredients
APPLE BREAD
▢½ cup (100g) brown sugar, packed
▢1 tablespoon cinnamon
▢3 small apples, peeled, cored, and diced small (about 2 cups)
▢⅔ cup (133g) granulated sugar
▢½ cup (1 stick, 113g) unsalted butter room temperature
▢2 large eggs
▢2 teaspoons vanilla extract
▢½ cup (122.5g) whole milk room temperature
▢1½ cups (187.5g) all-purpose flour
▢2 teaspoons baking powder
▢½ teaspoon kosher salt
GLAZE
▢1 cup (125g) confectioners' sugar, sifted
▢2-3 tablespoons milk, depending on the desired consistency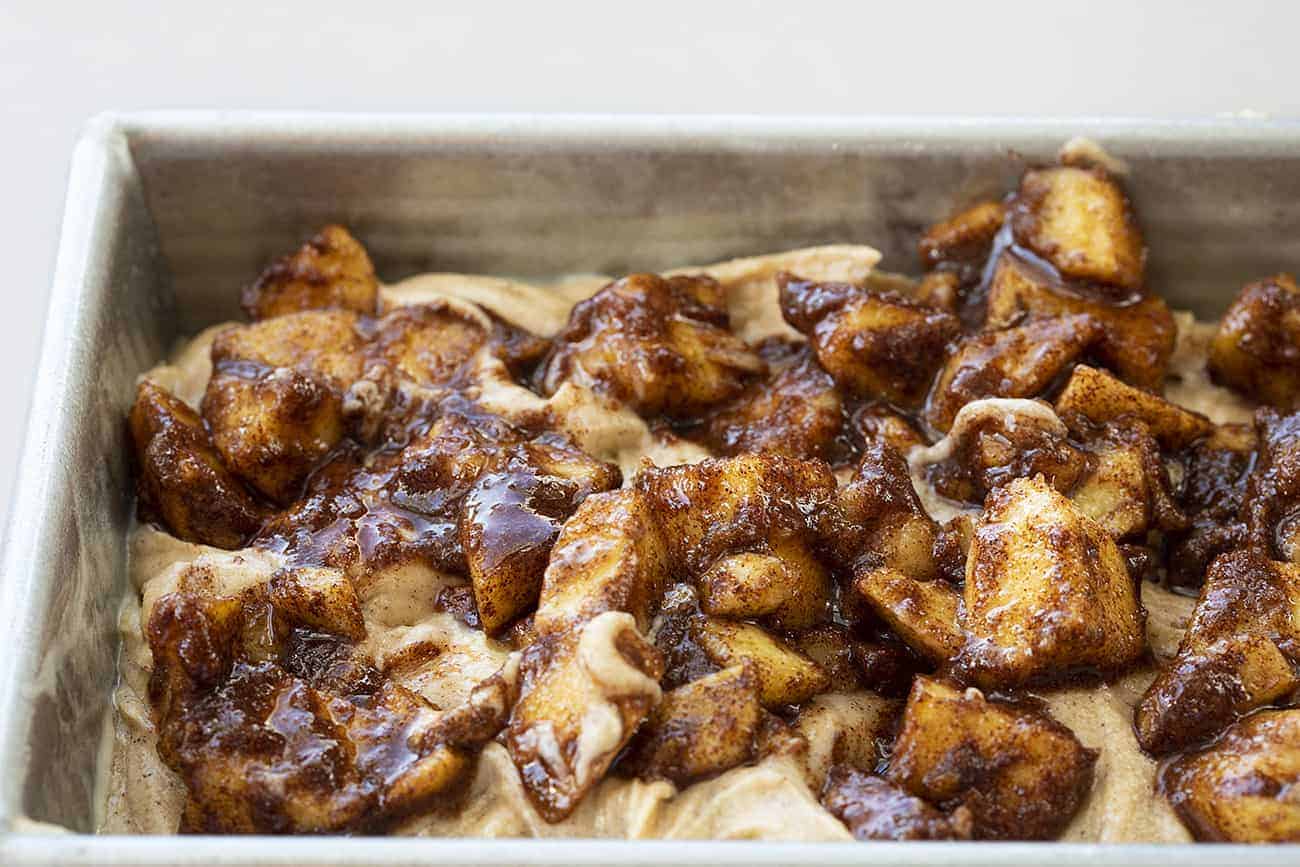 Instructions
APPLE BREAD
Heat oven to 350°F.
In a medium bowl, combine brown sugar and cinnamon and stir to combine.
Add in chopped apples and stir to make sure each piece is coated in the brown sugar mixture. Set aside.
In the bowl of a stand mixer or using a hand-held mixer, combine granulated sugar and butter until lighter in color and fluffier. (About 2-3 minutes.)
Add in eggs, vanilla, and milk and mix on medium until fully incorporated.
Add in flour, baking powder, and salt and mix until just incorporated, scraping the sides of the bowl as needed.
Remove bowl from stand mixer and stir in the 3/4 of the coated apples by hand. (Reserve about 1/2 cup to pour on top.)
Pour into a 9x5in loaf pan that has been sprayed with non-stick spray or prepared with the butter & flour method.
Place remaining apples on top. Tap pan on the counter to settle.
Place in the preheated oven for 60-80 minutes, or the internal temperature of the bread is 200°F. If you insert a toothpick it should be removed with crumbs but no wet batter.
GLAZE
Mix confectioners sugar and milk, 1 tablespoon at a time, in a small bowl until you reach desired consistency. I prefer it on the thicker side.
When the bread is done, remove from oven and cool on wire cooling rack until you can safely remove from pan. Set warm bread on plate or serving platter and pour glaze over top. Be sure to save a bit of the glaze for individual pieces.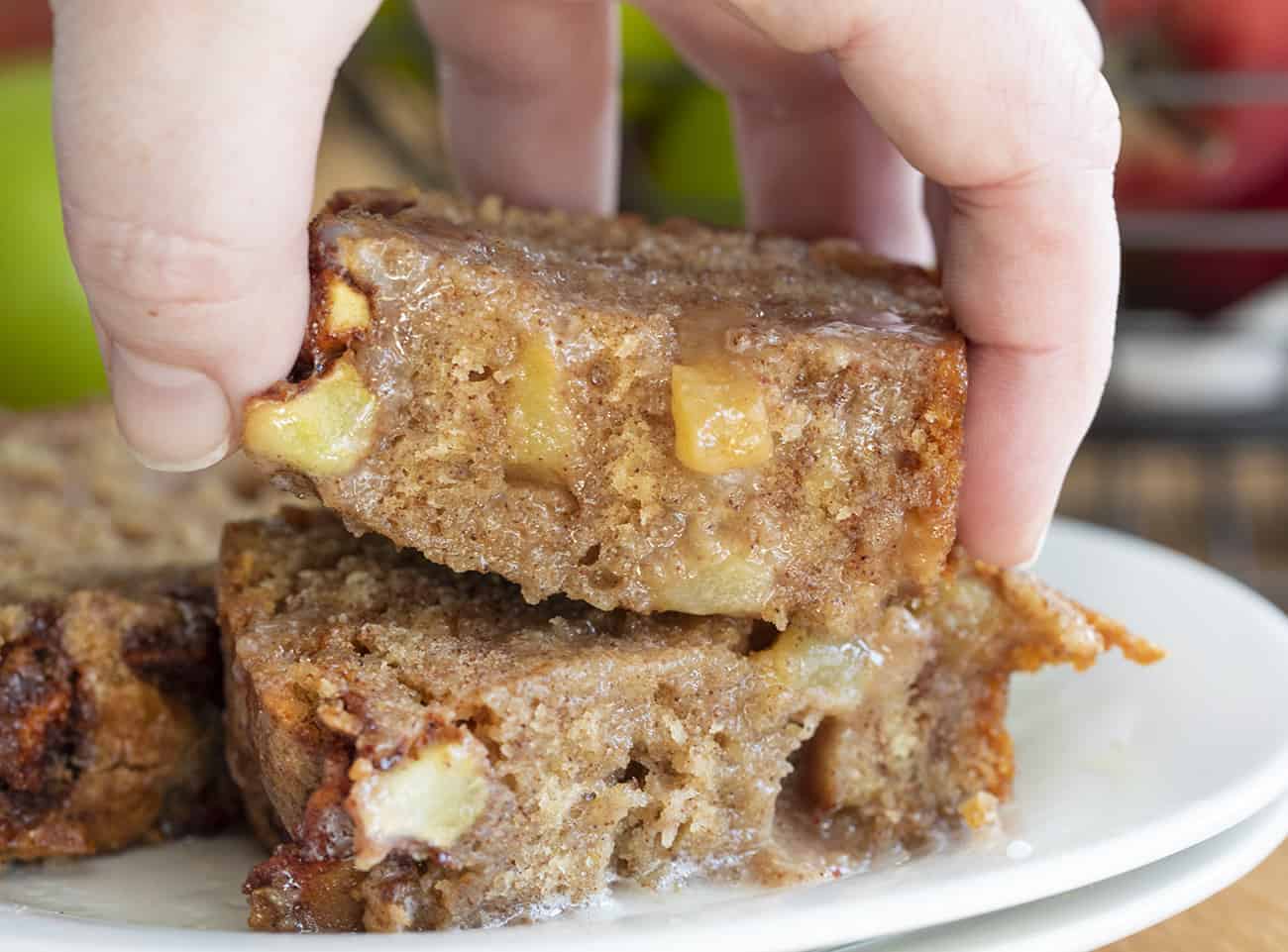 Course: Dessert
Keyword: Apple Bread, apple fritter bread
Servings: 8 slices