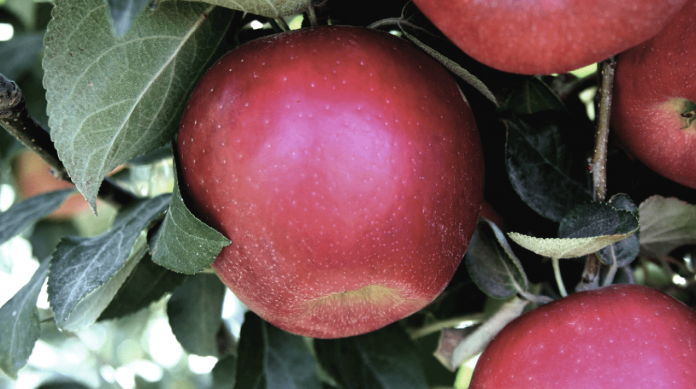 The fall season is on the door, which means beautiful and delicious apple piles, baked apples, hot apple cider, and many apple-related dishes. That is why you should keep an eye on your local grocery stores because a new addition is coming up and you should not miss it at any given cost because it's going to feature the cosmic crisp apple that is very unique and definitely one of the best-tasting apples of all time.
It is true that there are many apples available in grocery stores, however, the texture and taste of the cosmic crisp apples is one of a kind and there are no varieties that can keep up simply because of the Enterprise apple and Honeycrisp cross that is quite genius actually. The COSMIC CRISP site stated:
" the apple has a remarkably firm and crisp texture and provides ample sweetness and tartness. This makes it an ideal apple to snack on"
The name of the apple was chosen because of the white bright lenticels on it because they look similar to light bursts that can be spotted in the outer space. The apple itself was made at the Washington State University's fruit tree breeding program, that is why it grows mainly in Washington (like most apples). It is surprising to know that the apple development started in 1997 and took 22 years to be finalized.
This fall, the cosmic crisp apples are going to hit the market and now, there are millions of cosmic crisp trees planted in Washington, that is why production is expected to increase exponentially in the next few years.