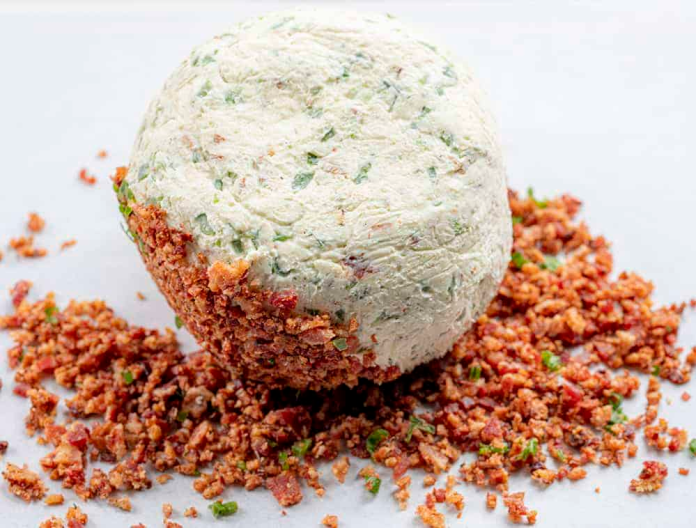 The Bacon Ranch Jalapeno Cheese Ball is a creamy ball of cheese, onions, jalapeno, ranch dressing and bacon with a delicious dipping sauce to share. Try the Cranberry Walnut Cheese Ball or the Sausage Ball for a quick and tasty appetizer.
Jalapeno Bacon Ranch Cheese Balls
Who doesn't love a cheese ball full of goodness? And not only is the outside of the cheese ball covered in bacon, but the dip has bacon on it too. This appetizer is quick to prepare and can be served with crackers, pretzels or toast. It should be noted that this dip is addictive. At this point, I can't resist getting my hands on it, and more than once .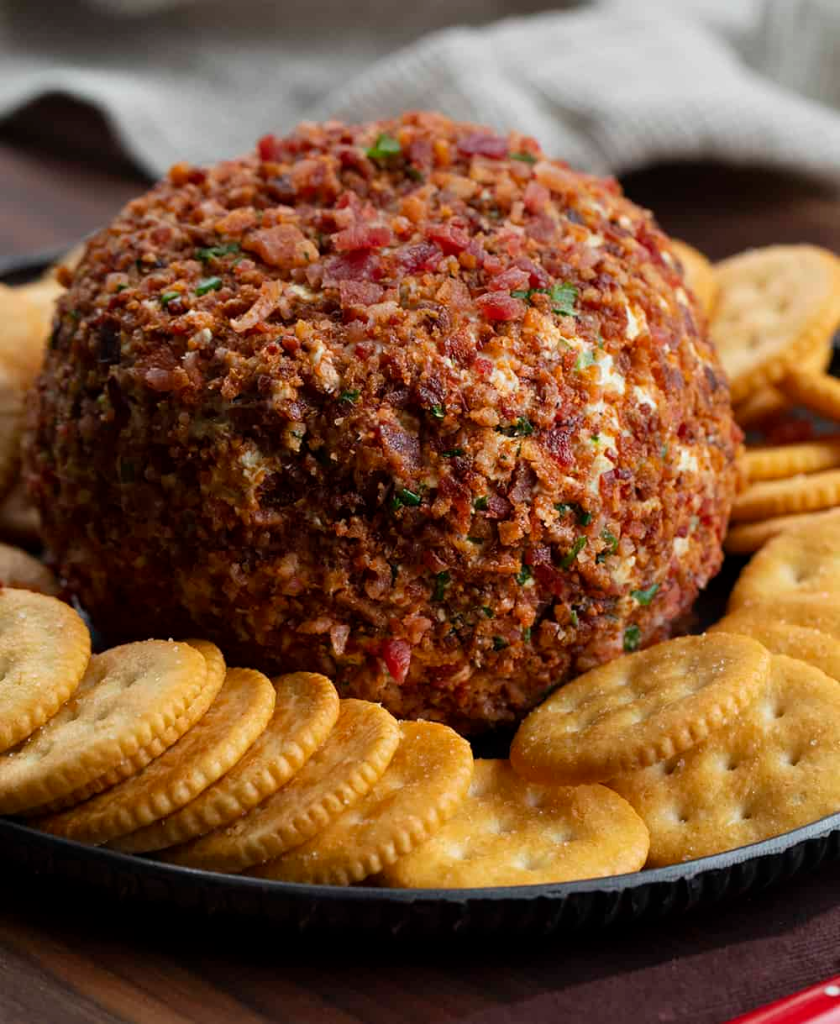 Ingredients for Jalapeno Bacon Ranch Cheeseballs
Bacon : This recipe allows you to cook the bacon ahead of time. We tell you how to cook the bacon so you can avoid the mess and cleanup time. You can also use bacon that has been cooked in a pan.
Jalapeno : Jalapenos can be as spicy as you like. The older they are, the hotter they are. The older ones have stress marks, which are small white lines or spots on the flesh. Younger (less pungent) ones have clear, shiny flesh.
The cheese : Cheese is used as the base for these cheese balls. We also added Monterey Jack cheese. It goes very well with the flavors of the bacon and jalapenos.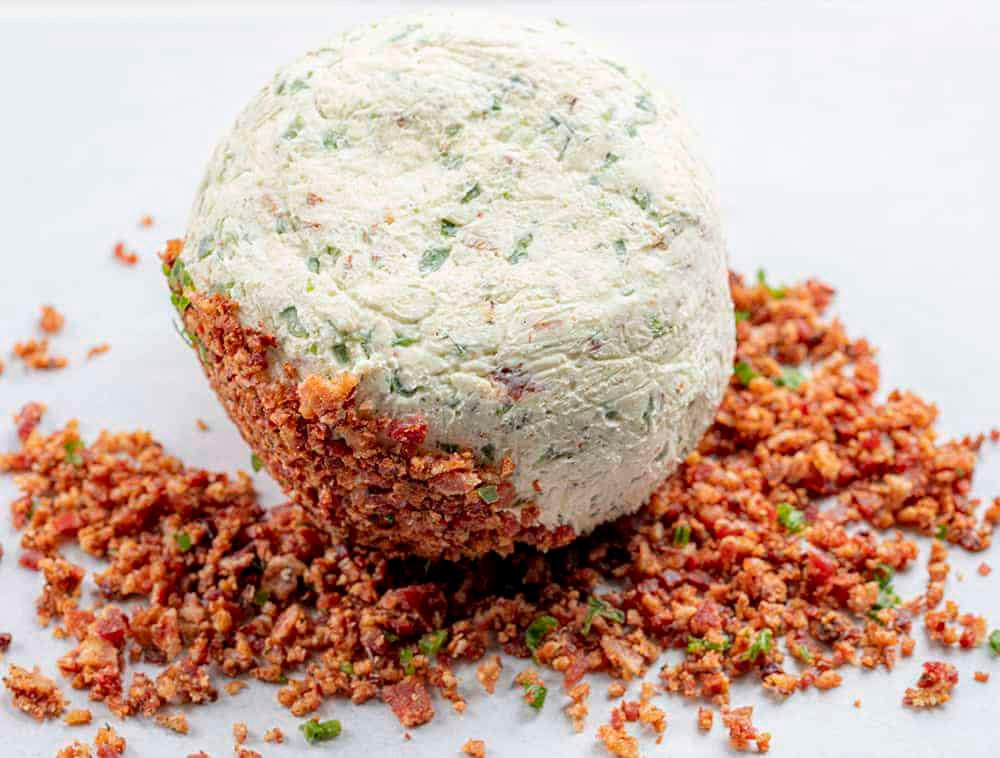 How to cook the bacon
This recipe calls for bacon that has been cooked and crumbled. Set the oven to 415 degrees F. While preheating, place the bacon on a foil-lined baking sheet. (It will take 18 to 20 minutes to cook and crisp. There's no need to flip it and clean up is easy. Then, when cool enough to handle, break the bacon into small pieces. Cooked bacon can be stored in the refrigerator for 4 to 5 days.
Can you make cheese balls?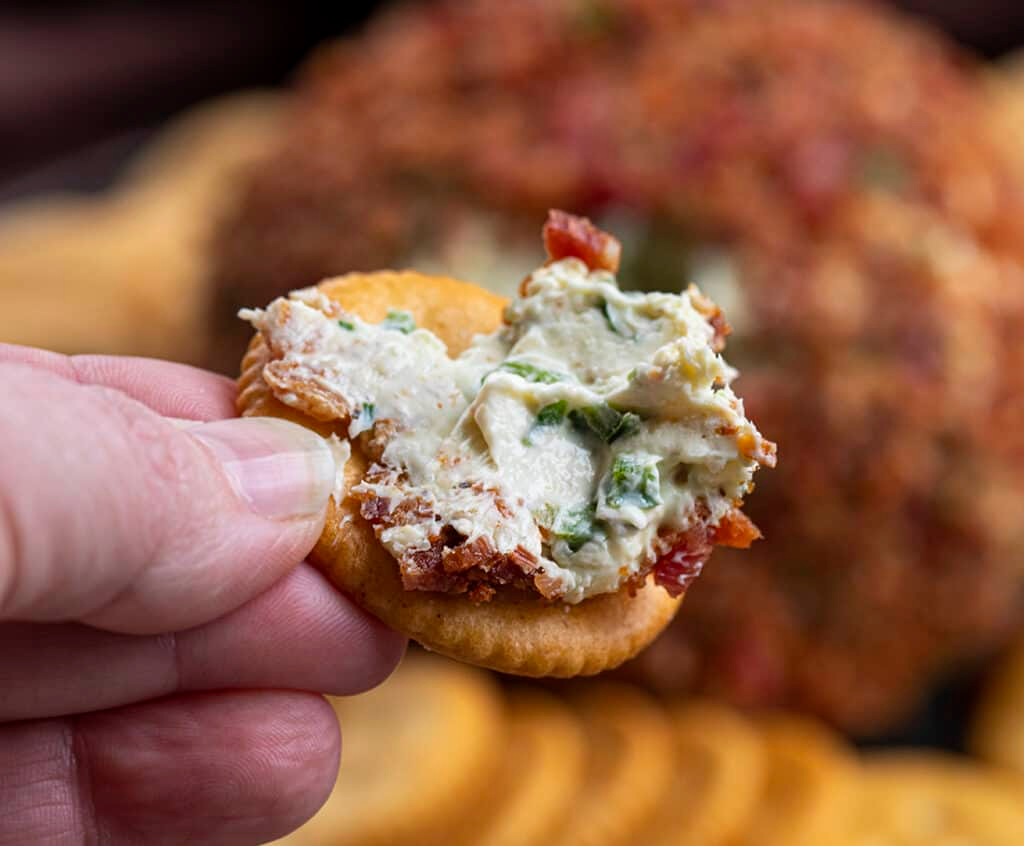 You can roll the fresh cheese into bite sized cheese balls. I highly recommend you do this. In fact, one-inch balls are easier to put in your mouth or on a cracker. Just adjust the amount of bacon to make them bite-sized.
Preparation time: 20 minutes.
Chilling time 1 hour
Total time 1 hour and 20 minutes
Harapino Bacon Ranch Cheese Balls are creamy balls of cheese, onion, harapino, ranch dressing mix and bacon for a delicious dip to share.
Ingredients.
2 blocks (8 oz each) cream cheese, softened
2 cups (226 g) Monterey Jack cheese, grated
2 green onions, finely diced
3 medium jalapeños, seeded and diced
1 package (1 oz/2 tbsp) dry ranch dressing
10 slices cooked bacon, crushed and divided.
Method
In a large bowl, beat cream cheese with a hand mixer until smooth.
Add cheese, onion, jalapeno and ranch seasoning. Stir until combined.
Stir in half the crumbled bacon.
Using a spatula, scrape down the sides of the bowl and gather all ingredients in the center to form a ball.
Prepare a 10 x 10 inch piece of plastic wrap.
Using butter or oil to grease your hands to prevent sticking, hold the cheese mixture in your hands. Press it into a ball with your greased hands.
Place the cheese ball on the cling film. Match the edges of the cling film to seal the cheese ball. Refrigerate for 1 hour or until cheese is firm.
Remove the cheese ball from the refrigerator, remove the cling film and wrap it with the remaining crumbled bacon.
Serve with crackers or pretzels.
Nutrition
Course : Appetizers, sides, snacks
Keywords: bacon ranch, jalapenos, cheese balls
Yield: 16 servings
Calories : 138