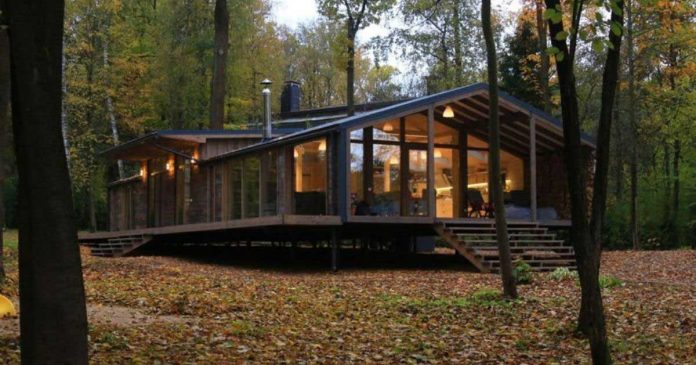 I love our house, but I always dream of having a cabin or a cottage. There is something so appealing about having a small place nestled in a quiet place in the middle of nature. If you also have a similar dream, the chances of making it come true can be quite high. In fact, a Moscow architectural firm, Bio Architects, has designed a prefabricated cabin that can be built in ten days for $80,000.
The "DublDom" prefabricated modular home is constructed from materials such as metal, barn board and glass, which keeps the cost of construction very low. The DublDom can be built in a range of 280 square feet to 1,400 square feet. So you can have a tiny house for less, or a reasonably sized cabin for a little more.
The model presented here has eight rooms and benefits from tons of natural light thanks to the numerous windows and skylights. The entire interior is clad in solid whitewashed pine wood, making it the perfect combination of modern and rustic.
CLICK NEXT PAGE BELOW TO CONTINUE READING …