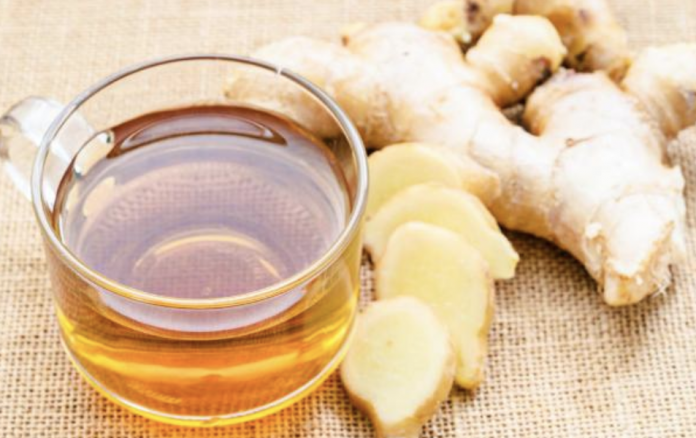 Ginger is a famous plant that is mainly used for medicinal purposes and cooking related uses. The plant was widely used in traditional medicines because of its incredible healing abilities. Ginger is rich in vitamins such as vitamin A, C, and E, furthermore, it is full of minerals like manganese, copper, and potassium, that is why it ginger can offer so many medicinal properties.
Ginger is used mostly to prevent nausea and to soothe upset stomachs. On top of that, ginger can reduce inflammation, strengthen the immune system, boost brain power, fire up metabolism, etc. Ginger water preserves ginger properties and offers additional abilities.
To make ginger water, you are going to need:
Ingredients
2-inch ginger piece
A lemon
A teaspoon of organic raw honey
3 cups of filtered warm water
To make ginger water follow these directions:
Instructions:
Making ginger water is very easy, start by grating the ginger, then add 3 cups of warm water and lemon juice. Once done, stir in honey and you are basically done. Make sure to drink the water throughout the day.
Ginger water contains a wide variety of compounds that are responsible for all of its health benefits. Compounds like iron, phosphorus, copper, potassium, calcium, B-complex vitamins like B1, B2, B3, B5, B6, B7, B9, and B12 vitamin, and many more compounds. This mixture of elements gives ginger water the ability to
Ward off viruses
Fight off infection
Lower high blood sugar
Cleanse bowels
Cleanse the liver
Reduce allergies
Restore body pH