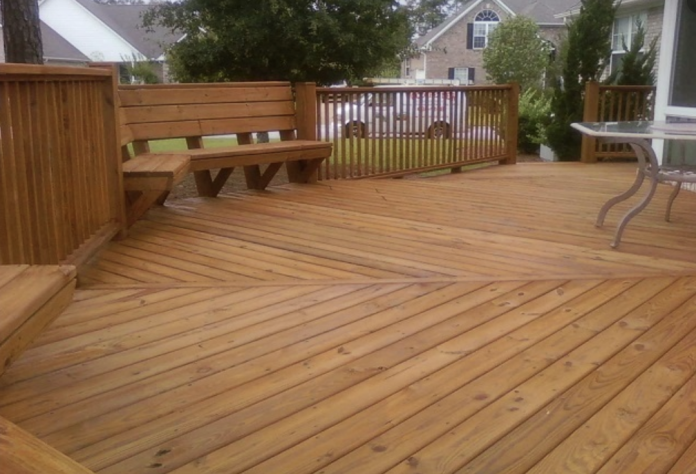 One of the best things that you can do after a long week of hard work is to relax on the deck and drinking your favorite beverage. However, a worn-out deck is not something that you want to relax on. You can restore your deck using simple methods that require easy to get materials.
1. Scrub with baking soda
This method is very cheap and very easy to do. Start by wetting your deck, then use baking soda to coat the wet areas. Once done, scrub the entire deck with a scrub brush, then use water to rinse. Make sure to work in sections to avoid having dry baking soda spots on the wood when you're working on another spot.
2. Create a non-toxic brew
Mix 2 cups of oxygen bleach with 2 gallons of warm water in a bucket of warm water, then add in 1/3 of liquid dishwashing soap and start stirring. Once done, use the mixture to wet the deck, then scrub the solution into the lather over the entire deck. Make sure to let everything sit for about 15 minutes before spraying everything clean.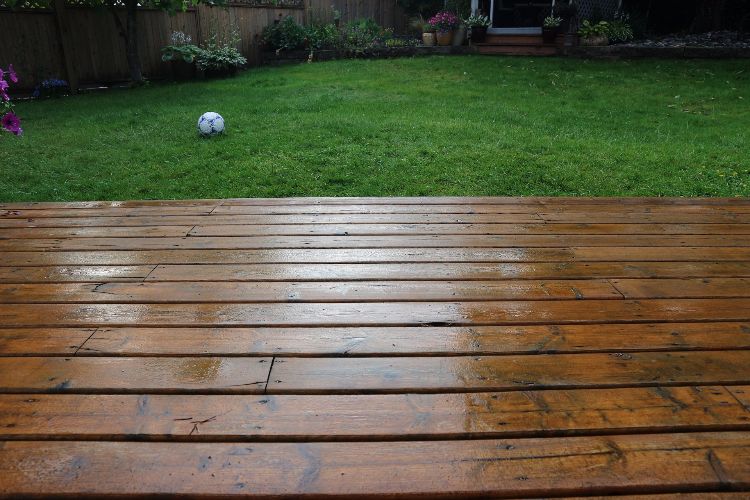 3. Remove grease stains from your deck
If you have grease stains on your deck (probably because of barbecues) and you want to remove them, then sprinkle powdered laundry detergent on the grease stain(s) and let it sit for a couple of minutes before scrubbing and rinsing away the leftovers.
4. Wash your deck with vinegar and water
Start by mixing 2 cups of vinegar with a gallon of water, then pour the solution all over the deck surface and let it sit for 15 minutes. Start scrubbing with a scrub brush and make sure to go through the entire surface of the deck before rinsing.
5. Make your own non-toxic DIY Deck Cleaner
To do this method, you will need:
bucket
scrub brush
sprayer with a jet nozzle
hose
2 cups of OxyClean
Start by soaking the deck with water, then apply the OxyClean solution and start scrubbing. Once done, let everything sit for 10 minutes, then scrub all over again and rinse. Don't worry everything used in this method is safe for kids and pets, but just as a precaution, keep them away from the deck when you're cleaning it.