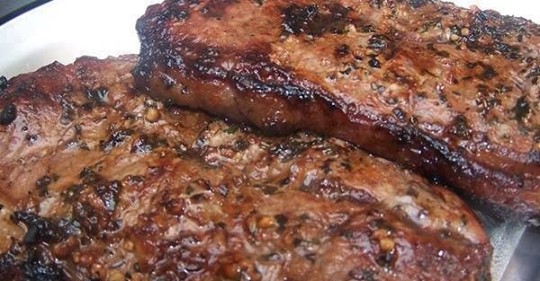 NOTE: Yummy, Please make sure to Like and share this Recipe with your friends on Facebook and also follow us on facebook and Pinterest to get our latest Yummy Recipes.
World's Best Steak Marinade adds so much flavor to your juicy steak. It helps to tenderize and infuse the steak with flavor and creates the best steak ever!
I love to cook my steaks in a skillet.  It only takes minutes to get that crispy brown edge and medium cooked inside.  But you can also use this recipe to grill.  It is perfect for both.  It is going to give your steaks the very best flavor!
I know that you will agree that this is the world's best steak marinade with the very first bite!
To Make this Recipe You'Il Need the following ingredients:
Flip over next page to continue reading