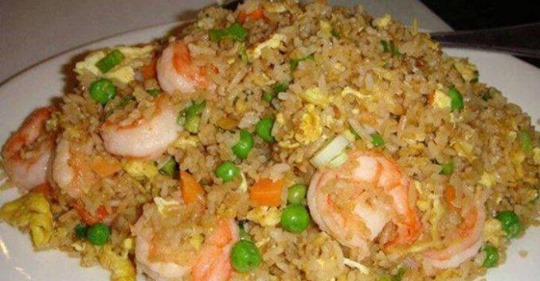 Jasmine rice is fried in a hot skillet along with soy sauce and sesame oil, then mixed with peas and corn, plenty of ham, tender eggs, and a generous handful of mushrooms to make this Fried Rice with Ham and Vegetables.
When I tell you that this recipe is "Better Than Take-Out," I'm not exaggerating. Not only is it tastier than almost any of the fried rice you can order at your local take out place, it's budget friendly and super easy, especially if you have leftover ham in the fridge.
This wound up being my family's favorite meal of the week.
I mean really. Who doesn't like fried rice? Ok maybe my six year old doesn't because of the veggies inside, but I am pretty sure he is the only one out there.  I promise that you can stay at home and have this better than take out chicken fried rice.  You will really be impressed with yourself. ? head over next page to get full recipe…
Open Next Page To Continue Reading