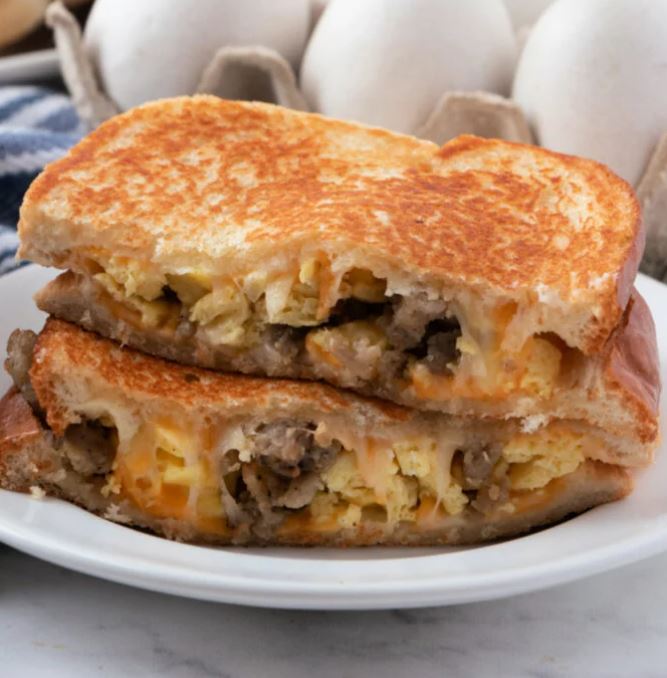 yield: 4 sandwiches
 prep time: 10 minutes 
cook time: 20 minutes
 total time: 30 minutes
Start your day off right with this Breakfast Grilled Cheese recipe with scrambled eggs and cheese – add ham, sausage, or bacon for a tasty morning meal.
INGREDIENTS
1/2 lb. ground breakfast sausage
6 large eggs, beaten
8 slices Colby-Jack cheese
4 tablespoons soft butter, divided
8 slices sourdough bread
INSTRUCTIONS
In a large non-stick skillet, cook and crumble the ground breakfast sausage until no longer pink. Transfer the cooked sausage to a medium paper towel-lined mixing bowl and set aside. Wipe out the pan with a paper towel. 
In the same skillet, melt 2 tbsp. of butter over medium-high heat. Pour the eggs into the pan. Once the eggs begin to set, gently stir making scrambled eggs, until the liquid is almost gone. Remove the pan from the heat. 
CLICK NEXT PAGE BELOW TO CONTINUE READING …