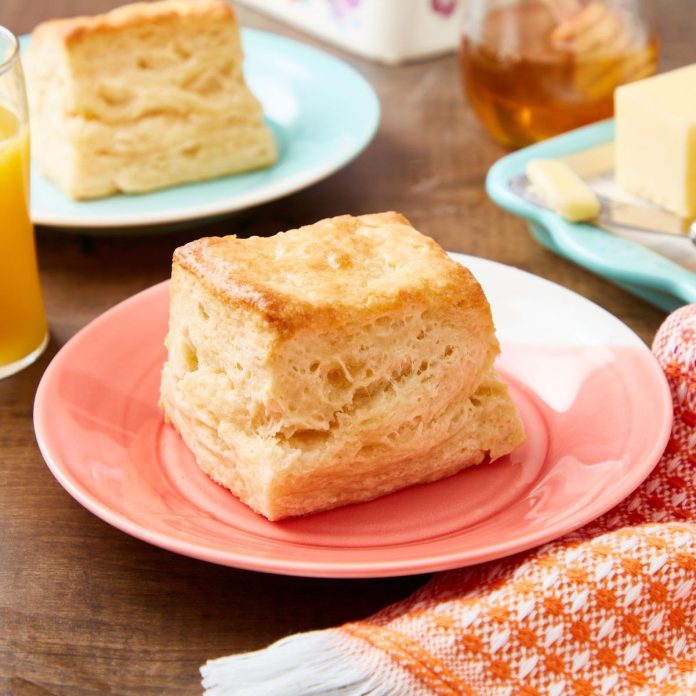 This classic buttermilk cookie recipe is all about being golden, soft and wonderfully flaky. The final secret is "layering." This term sounds much better than it actually is. Cut the dough into squares and stack them like blocks or playing cards, stacking them several times to create dozens of layers. When the heat of the oven hits the frozen butter in the dough, the steam causes the layers to spread and separate like paper towels. To keep the butter at a very low temperature, freeze the formed cookies a few minutes before baking. Bake these cookies for an easy breakfast (pass the sausage gravy!). . Or as a side dish any night of the week.
Which is better for cookies, butter or ghee?
Both!!! Butter is the main ingredient in the cookies in this recipe, but a little vegetable shortening will help them puff up when baked.
What can be substituted for buttermilk?
If you are in the process of making cookies and don't have buttermilk on hand, look in your pantry for ingredients to make a buttermilk substitute. A box will last quite a while in the refrigerator, so it's handy to keep it on hand (for biscuit emergencies, chocolate cake, homemade ranch dressing).
Should I cut the cookies into rounds or squares?
Cutting cookies into squares saves time because you don't have to round off the scraps. Feel free to use a round cutter to create the classic shape. When pulling out rounds, try not to twist them (the edges may stick together and make it impossible to deflate them in the oven).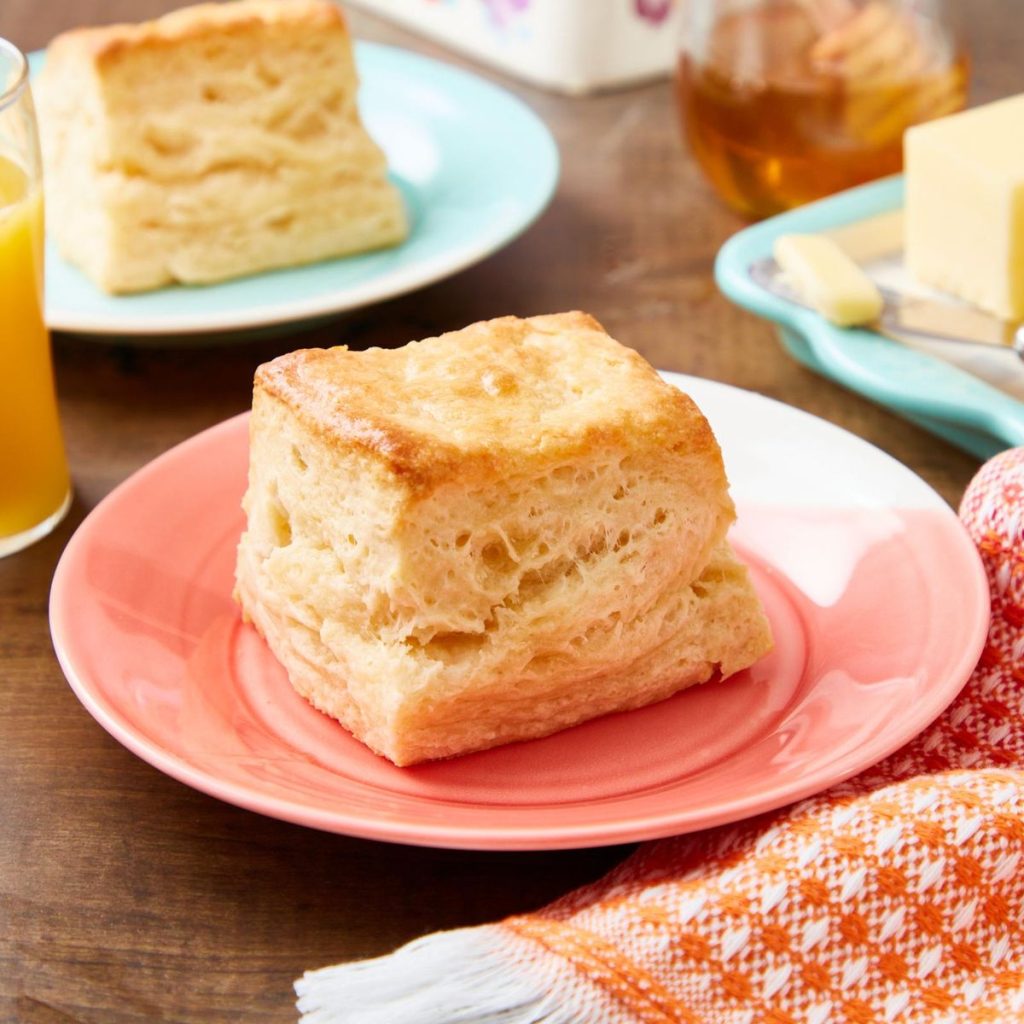 Yield :16 portions
Preparation : time 15 minutes
Total time : 45 min.
Ingredients
4 c. all-purpose flour
1/2 tsp. baking soda
4 tsp. baking powder
1 1/2 tsp. kosher salt
2 tsp. granulated sugar
12 tbsp. cold unsalted butter, cut into cubes
4 tbsp. cold shortening
1 1/2 c. buttermilk
2 tbsp. salted butter, melted
Honey, for serving
Directions
1 – Preheat oven to 425 degrees and line a baking sheet with parchment paper.
2 – In a large bowl, stir together flour, baking soda, baking powder, salt, and sugar. Add the cold butter and shortening and mix with the flour mixture in a pastry blender until the butter and shortening are the size of large peas. Make a well in the center of the flour mixture and pour the buttermilk into it. Stir until well blended.
3 – Turn out the dough onto a lightly floured work surface. Roll or pat the dough into a square 3 cm thick. Using a sharp knife, cut the dough into 4 squares, overlap the squares, and roll or pat into 1/2-inch-thick squares. Repeat cutting, overlapping, and rounding two more times, finally rounding into squares 3/4 inch thick.
4 – Using a long, sharp knife, cut the cookies into 16 (2-inch) squares. Arrange the cookies on the prepared baking sheet about 1 cm apart and freeze for 15 minutes.
5 – Bake the frozen cookies in the preheated oven until golden brown, about 15 to 18 minutes. Brush the tops of the hot cookies with melted salted butter. Drizzle with honey, if desired. Serve heated.