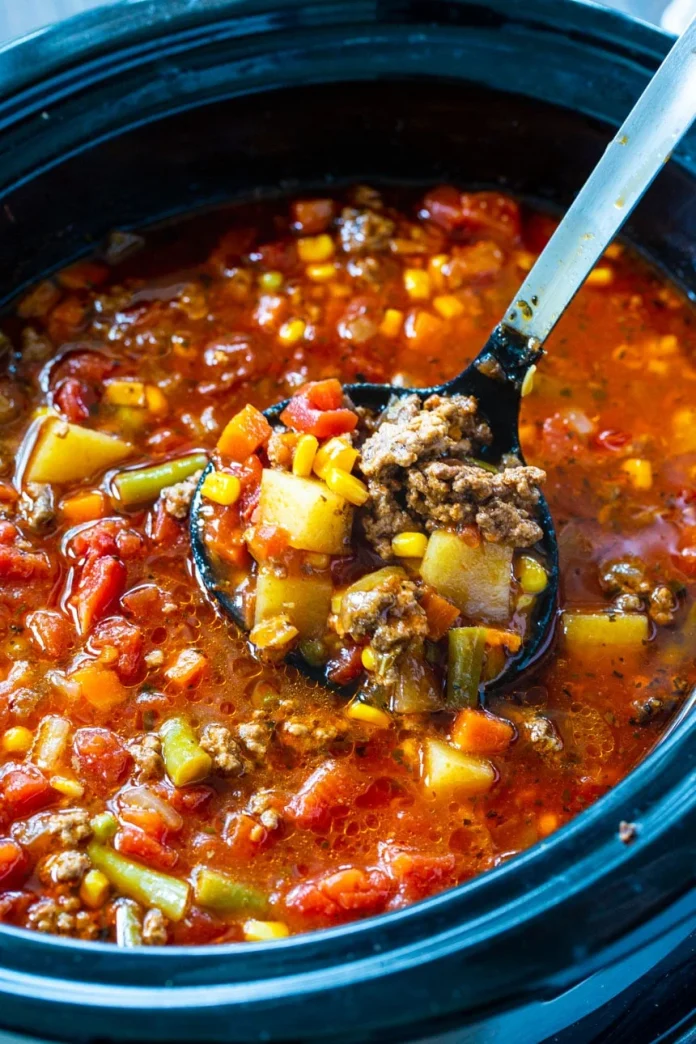 Get ready to rustle up a taste of the Wild West with our "Canned Cowboy Stew." This hearty and rustic dish draws inspiration from the iconic Cowboy Stew but brings a unique twist to your dinner table. Buckle up for a culinary journey that will transport you to a campfire under the starlit prairie skies.
Ingredients:
1 can of fire-roasted tomatoes
1 can of kidney beans
2 cans of diced potatoes
1 can of sweet corn
1 can of green beans
1 teaspoon of smoky chili powder
1 teaspoon of natural cane sugar
Salt and freshly ground pepper to taste
1 to 1.5 pounds of lean ground beef
1 medium onion, finely chopped
(Optional: a handful of shredded cabbage for extra texture and color)
Directions:
Start your cowboy adventure by browning the lean ground beef and finely chopped onions in a skillet. Once done, wrangle any excess fat by draining it away, partner.
In your trusty crockpot or Dutch oven, assemble the can-do ingredients: fire-roasted tomatoes, kidney beans, diced potatoes, sweet corn, and green beans. This here is the foundation of your Canned Cowboy Stew.
Dust the mix with a teaspoon of smoky chili powder, a teaspoon of natural cane sugar, and a pinch of salt and freshly ground pepper. These seasonings will give your stew that genuine Western zing.
To keep the trail rolling, add 3 cups of water to the pot. Give it a good stir to ensure all them flavors are getting friendly.
Allow your stew to simmer low and slow for 2 to 3 hours. As it cooks, you'll catch whiffs of the Wild West right in your kitchen, building up your appetite for a good ol' Western feast.
There you have it, partners – a steamin' bowl of Canned Cowboy Stew that'll make you feel like you're sittin' 'round a campfire under them starlit prairie skies. This recipe tips its hat to the classic Cowboy Stew while addin' a touch of originality and flair. So, next time you're hankerin' for the flavors of the Old West, rustle up a pot of this here stew, and don't forget to serve it with a side of cornbread, just like they do out on the range. It's a special request that'll make your Western feast complete. Happy eatin', and may your trails be filled with flavor!
Picture SOURCE :  spicysouthernkitchen