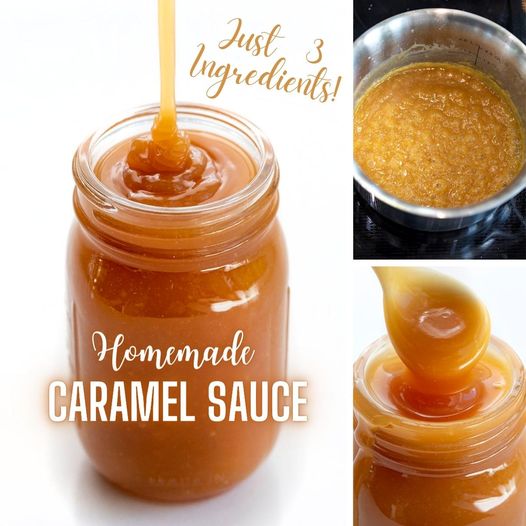 Caramel sauce is a versatile and tasty condiment that can be added to many recipes and desserts to give them an extra sweet taste.
PREP TIME : 5 MINS
COOK TIME : 10 MINS
TOTAL TIME : 15 MINS
Ingredients
▢1 cup granulated sugar
▢6 tablespoons salted butter, room temperature
▢½ cup heavy cream, room temperature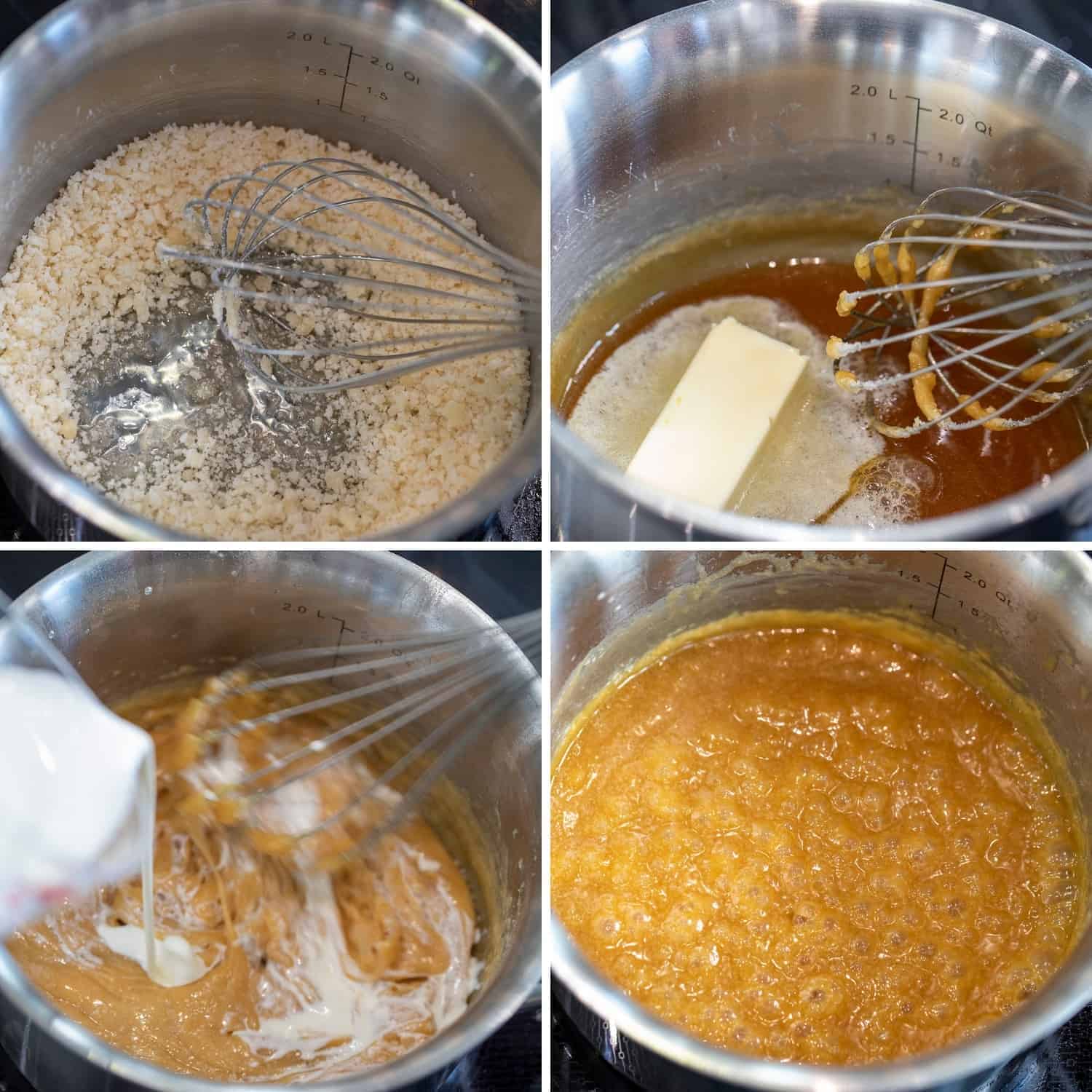 Instructions
In a medium heavy-bottomed saucepan over medium heat, add the granulated sugar. Stir constantly, being careful not to burn. Sugar will take on an amber color. (this can take 10-15 minutes)
Once the sugar melts completely, add butter and melt, whisking constantly until combined. The sugar mixture will bubble up in this step, which is exactly what you want. If butter separates, remove from heat and continue whisking until combined again.
Once fully combined, cook for 1 more minute and then slowly drizzle in room temperature heavy cream. Stir to combine and then let simmer for 1 more minute.
Remove from heat and allow thicken as it cools. Can be used warm or cold.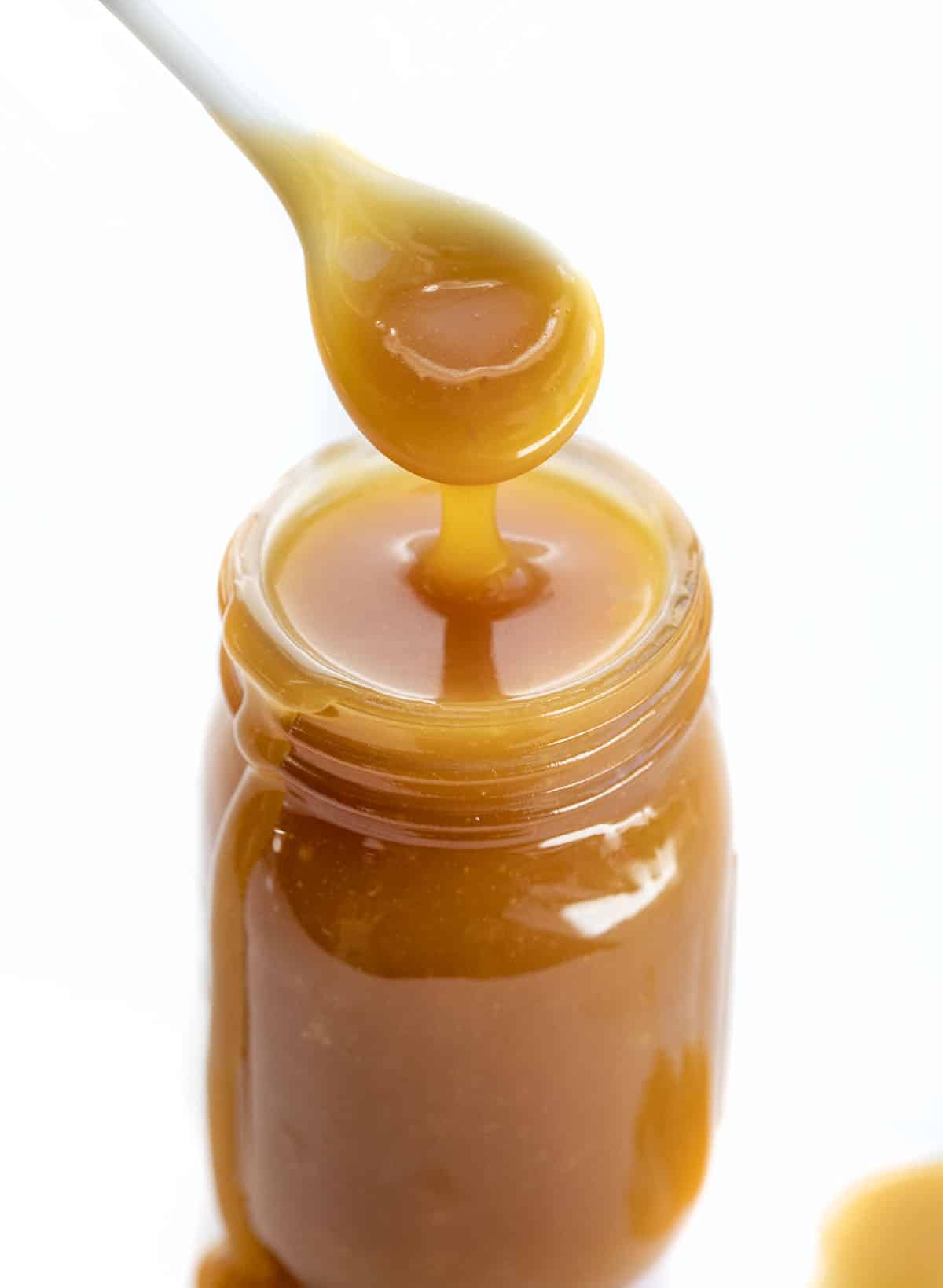 Nutrition
Course: Dessert
Keyword: Caramel Sauce
Servings: 8
Calories: 222