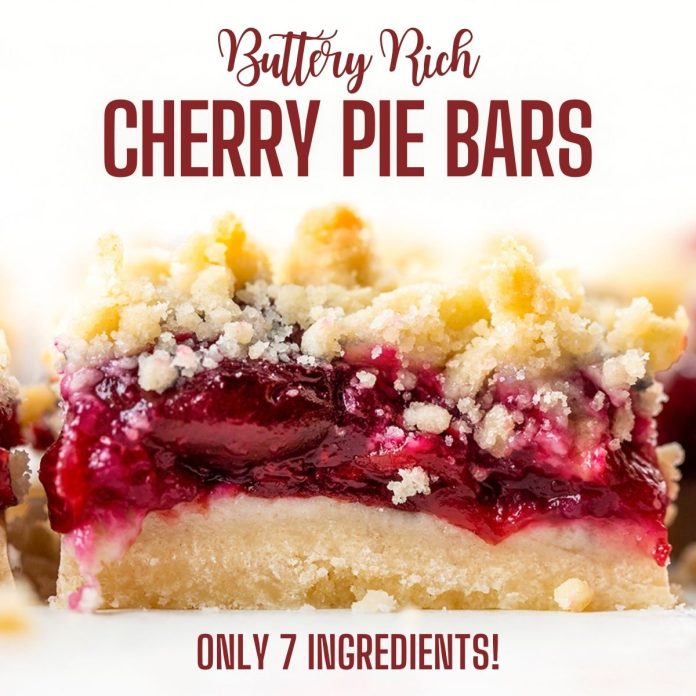 PREP TIME : 15 MINS
COOK TIME : 25 MINS
TOTAL TIME : 40 MINS
Cherry pie bars are sweet dessert bars with a buttery crisp crust topped with homemade cherry pie filling.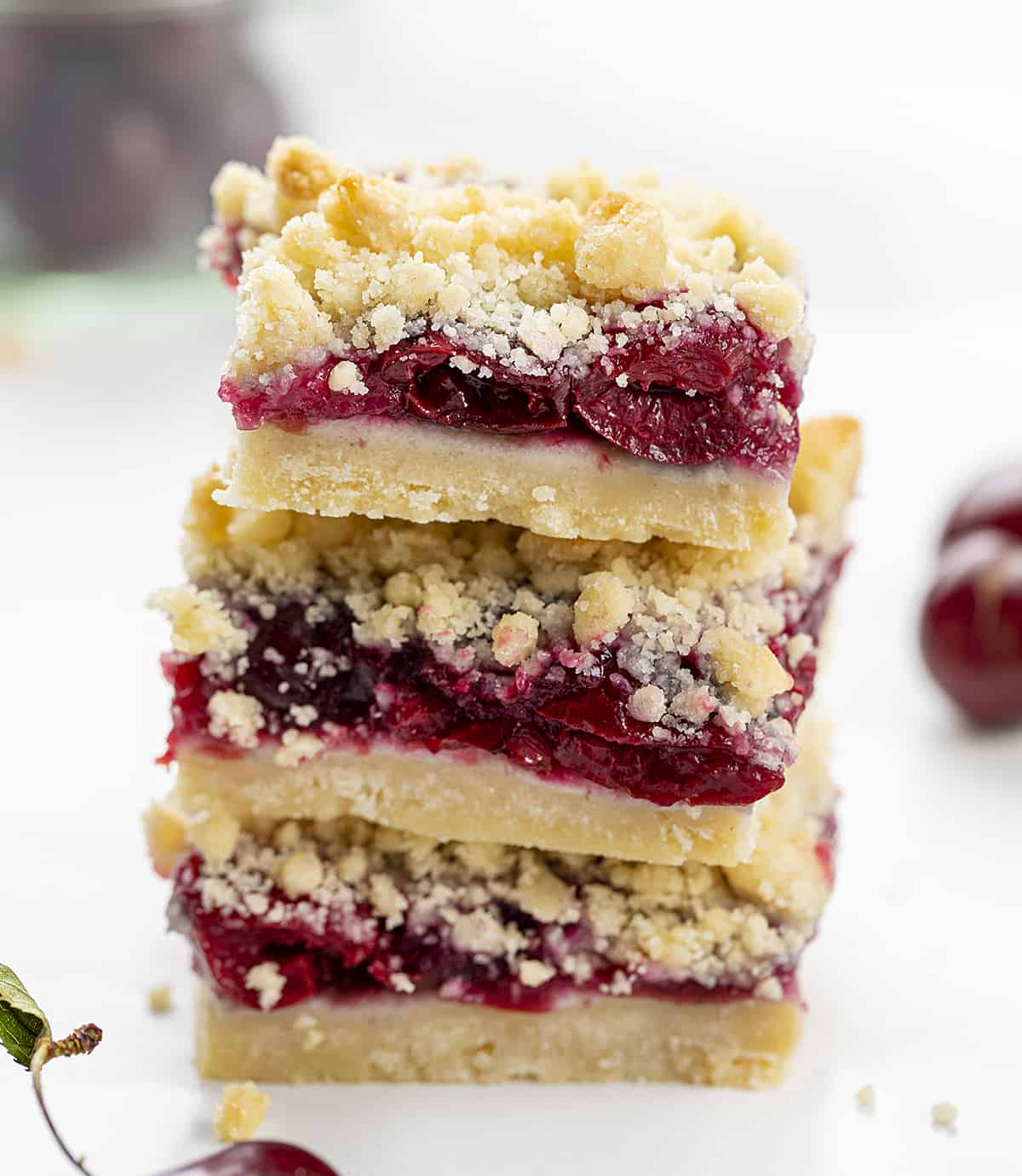 Ingredients
▢½ cup (1 stick / 113 g) unsalted butter, melted, cooled to room temperature
▢½ cup (100 g) granulated sugar
▢1½ cups (187.5 g) all-purpose flour
▢½ teaspoon baking soda
▢½ teaspoon baking powder
▢¼ teaspoon kosher salt
▢2 cups (510 g) cherry pie filling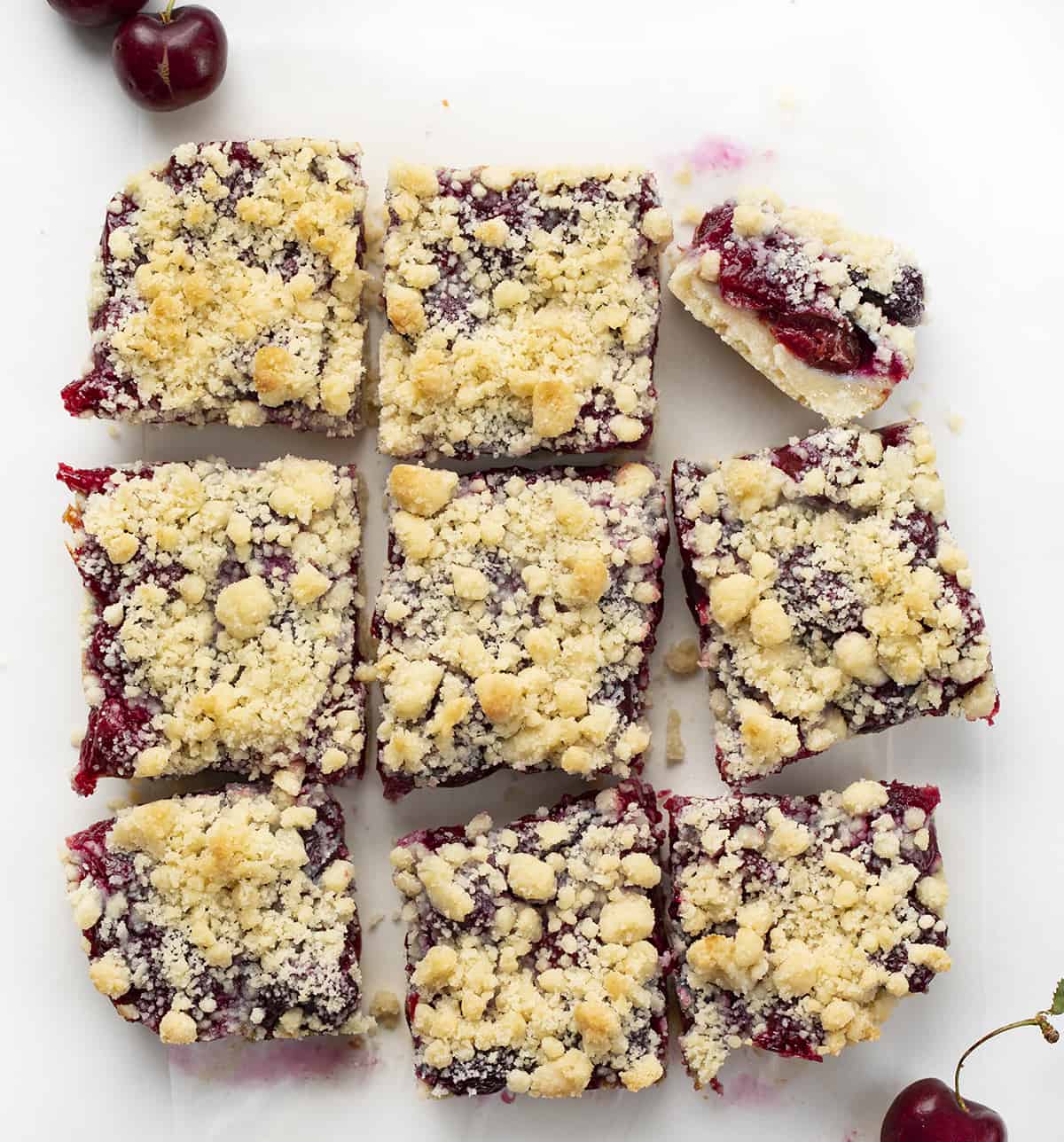 Instructions
Preheat the oven to 375°F and line an 8×8-inch baking pan with parchment paper, including up the sides of the dish.
In a large mixing bowl, add butter and sugar. Stir to combine.
Add flour, baking soda, baking powder, and salt. Use a fork to stir the mixture together until combined. The mixture should look like crumbs.
Remove ¾ cup of the mixture to use as the topping and set aside.
Firmly press the remaining crumb mixture into the lined pan.
Top with cherry pie filling.
Using your hands, evenly distribute the reserved crumb mixture over the cherry pie filling.
Bake 23-25 minutes, or until golden brown.
Let the bars cool before cutting and serving.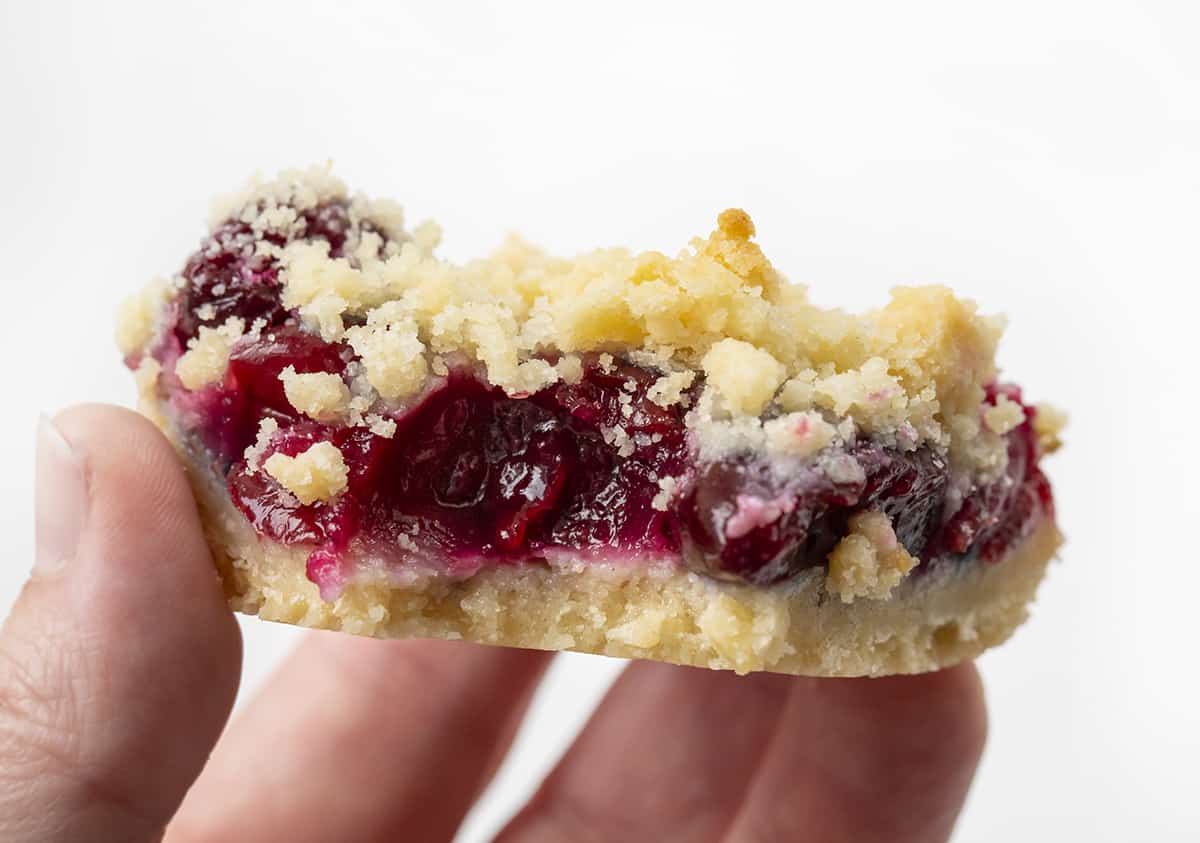 Notes
You can use store-bought canned cherry pie filling or make your own (highly recommend!) with this recipe Cherry Pie Filling recipe. 
Nutrition
Course: Dessert
Keyword: Cherry Pie Bars
Servings: 9
Calories: 248