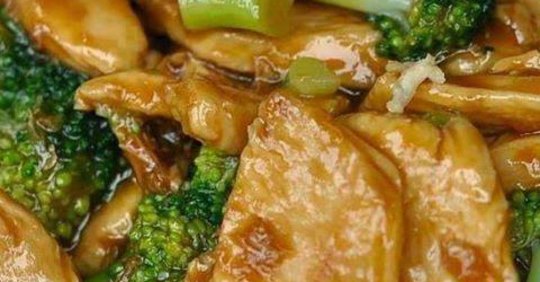 I love chicken! Yes, I'm guilty! As you all know, I always try to come up with new recipes to enjoy my chicken, and this fried chicken and broccoli blew my mind yesterday, so I want to share it with you guys.
Easy, peasy and delicious! Fried broccoli adds an amazing flavor to my chicken, it's so delicious guys, I'm telling you! I had this with a warm vegetable salad it was just perfect.
When it comes to making Chinese stir-fry recipes one of the most important things in making it authentic is the way you slice your chicken. I review this on my site for each stir-fry dish too, the thinner the chicken the more tender and the better for reheating too as it won't have a chance to get to "tough" to chew.
How To Make it:
Open Next Page To See Full Recipe