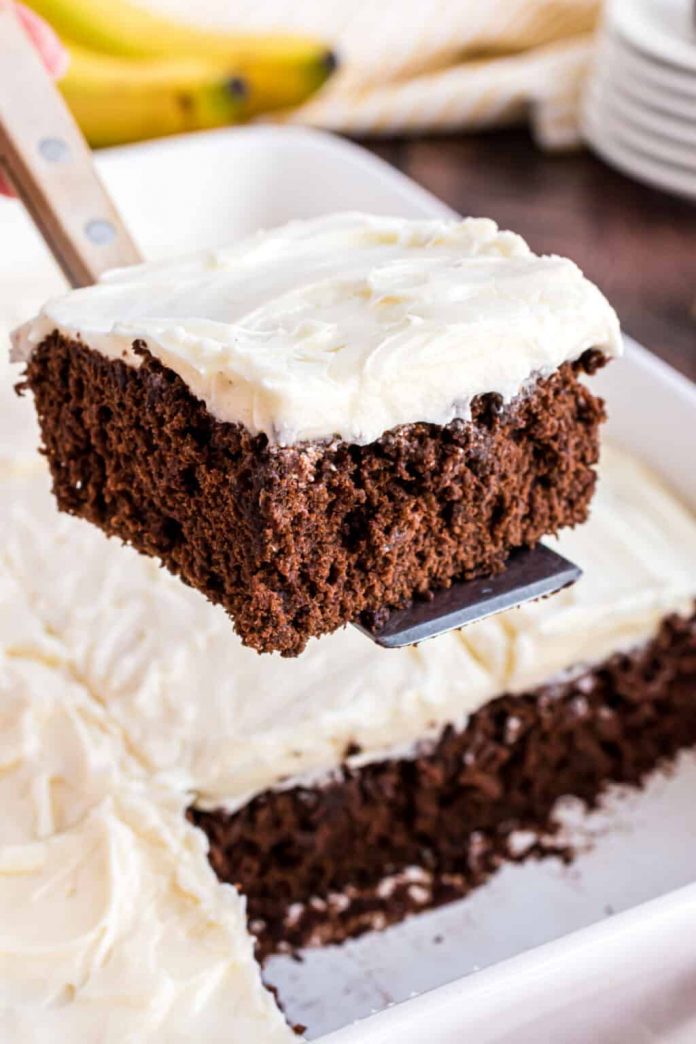 Prep Time : 10 minutes
Cook Time : 25 minutes
Total Time : 35 minutes
Chocolate Banana Cake is the perfect marriage of chocolate and bananas in a delicious 13×9 snack cake! Topped with delicious cream cheese frosting, you'll love this easy recipe!
Ingredients :
½ cup unsalted butter, softened
1 cup granulated sugar
1 large egg
1 teaspoon vanilla extract
3 medium bananas, mashed (about 2 cups)
1 ½ cups all-purpose flour
1 teaspoon baking powder
1 teaspoon baking soda
½ teaspoon kosher salt
½ cup unsweetened baking cocoa
½ batch cream cheese frosting (see notes below)
¼ cup walnuts (optional)
Instructions :
In mixer, blend butter and sugar until creamy. Add egg and vanilla, beat until combined. Blend in bananas. Add flour, baking powder, baking soda and salt. Add cocoa powder, just until combined, do not overmix.
CLICK NEXT PAGE BELOW TO CONTINUE READING …