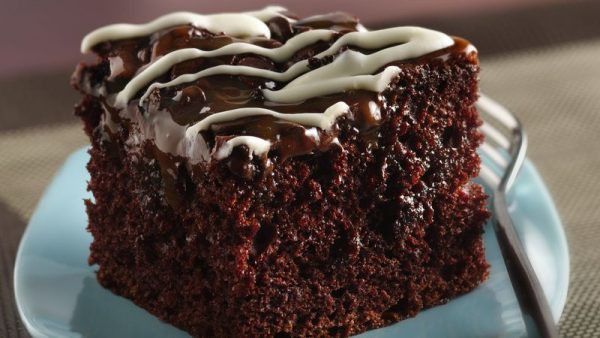 Have you ever had to make a dessert in a hurry and realized you were missing eggs, milk or butter? I can't tell you how many times I've set out to quickly make a box of cakes, only to discover that I'm missing an ingredient. Then there's the common scenario of trying to bake for someone with a dairy or egg allergy – no small feat! How about we tell you about an awesome cake recipe that doesn't require eggs, milk, butter, or even a salad bowl?
Sweet Little Bluebird created a foolproof recipe that contains none of these ingredients because her youngest child is allergic to eggs. Her child was never able to enjoy the cake because of these ingredients, and in my opinion, a life without cake is just no fun! This recipe is reminiscent of Depression-era cakes, when money (and food) was scarce, and families had to get creative in their cooking.
The best part about this recipe is that it doesn't require a bowl – you can pour and mix the batter directly into the pan. This cake has one or two surprising ingredients, but don't let the lack of the traditional basic ingredients (eggs, milk, butter) deter you from making it.
The end result is a moist, sweet, and decadent chocolate cake that the whole family will love – even those with food allergies or an intolerance! Click here for the full ingredient list and step-by-step instructions from Sweet Little Bluebird. And happy baking!