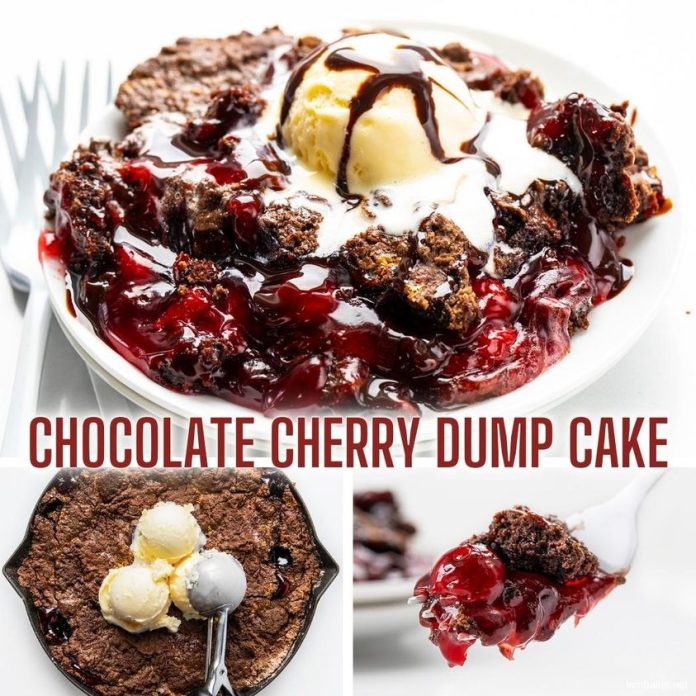 Cherry pie filling is covered with chocolate cake mix and topped with butter, all 'dumped' in one pan, and baked together for a chocolate-cherry treat.
PREP TIME : 5 MINS
COOK TIME : 1 HR
TOTAL TIME : 1 HR 5 MINS
Ingredients
▢1 box (15.25 ounces) chocolate cake mix
▢2 cans (42 ounces) cherry pie filling
▢1 teaspoon almond extract
▢½ cup (1 stick or 113g) butter, cold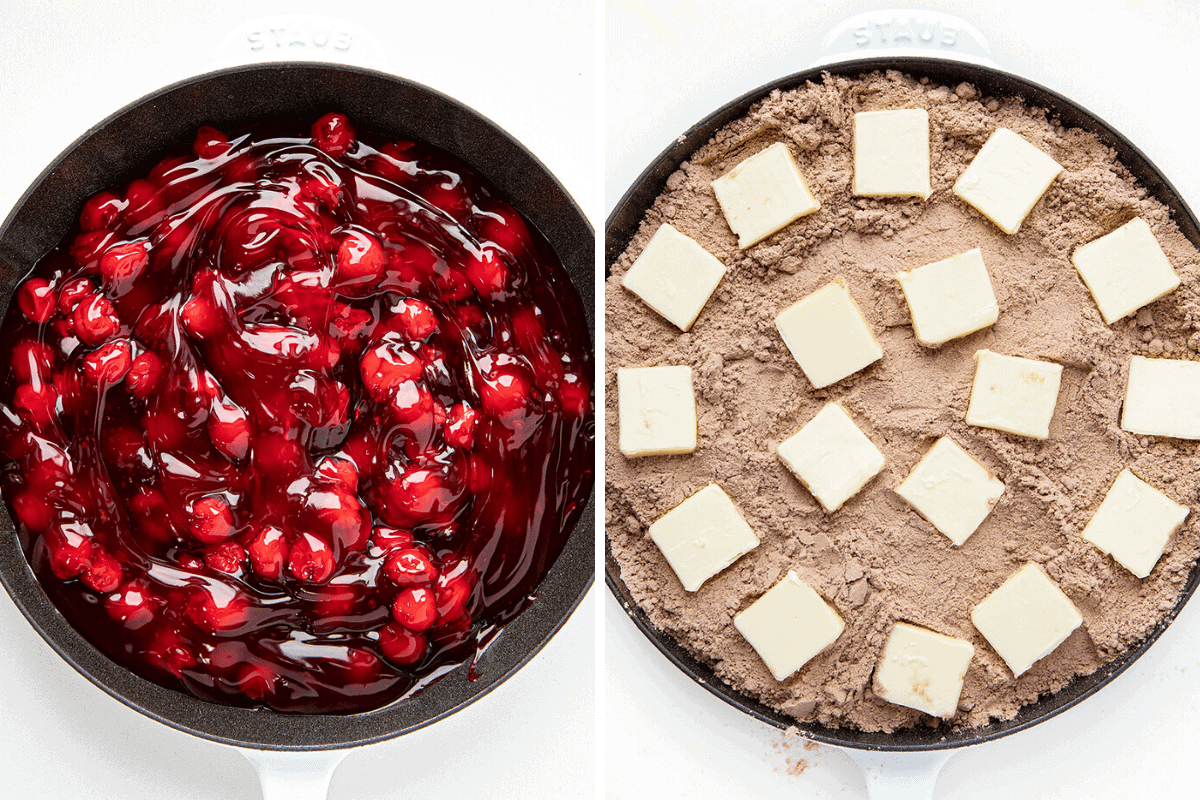 Instructions
Preheat oven to 350°F and grease a 12-inch oven-safe skillet. (You could also use a 9×9-inch or 9×13-inch baking dish.)
In the prepared skillet or baking dish, add the cherry pie filling and the almond extract. Mix together and spread it evenly over the bottom of the pan.
Sprinkle the cake mix over the top, being careful to cover all of the pie filling.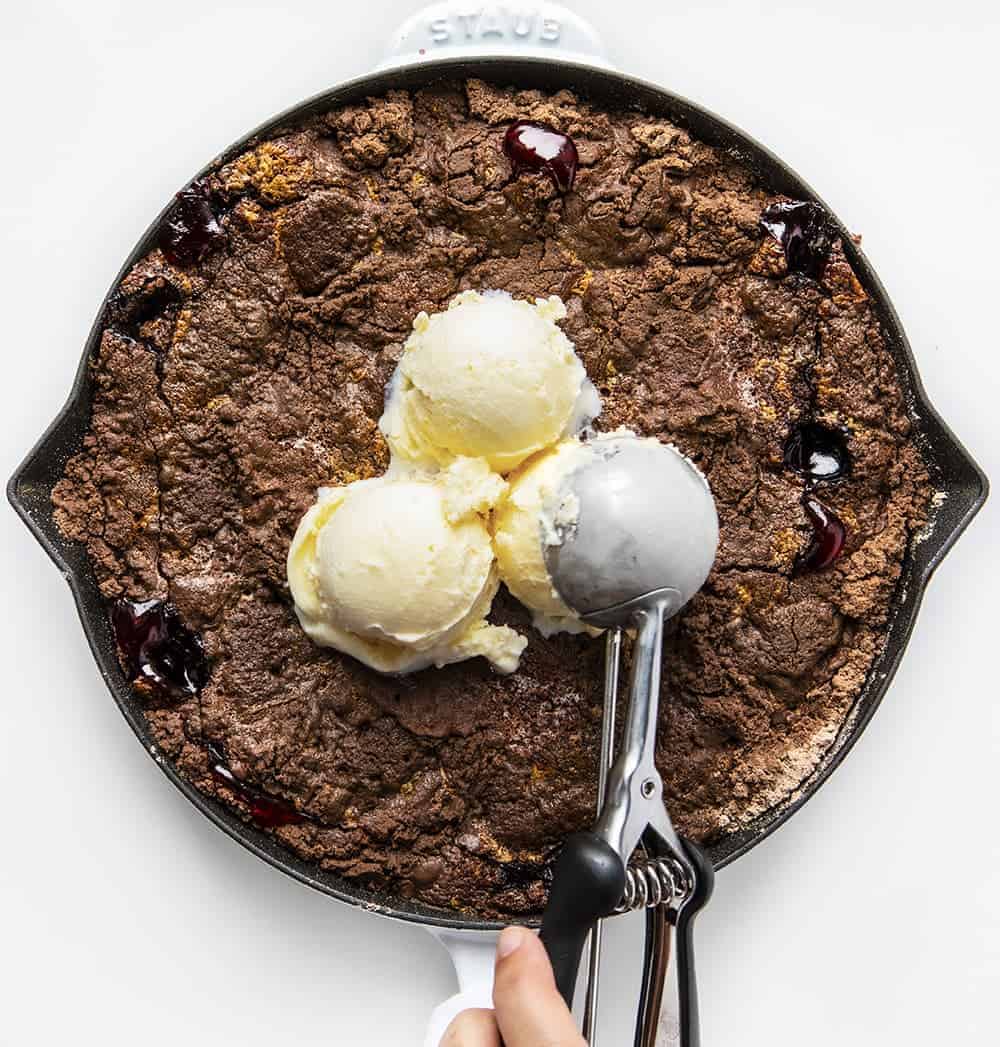 Slice the butter into small pads (about 16) and spread them out evenly over the top of the cake mixture.
Bake for 1 hour or until the topping is golden brown and the pie filling is bubbling.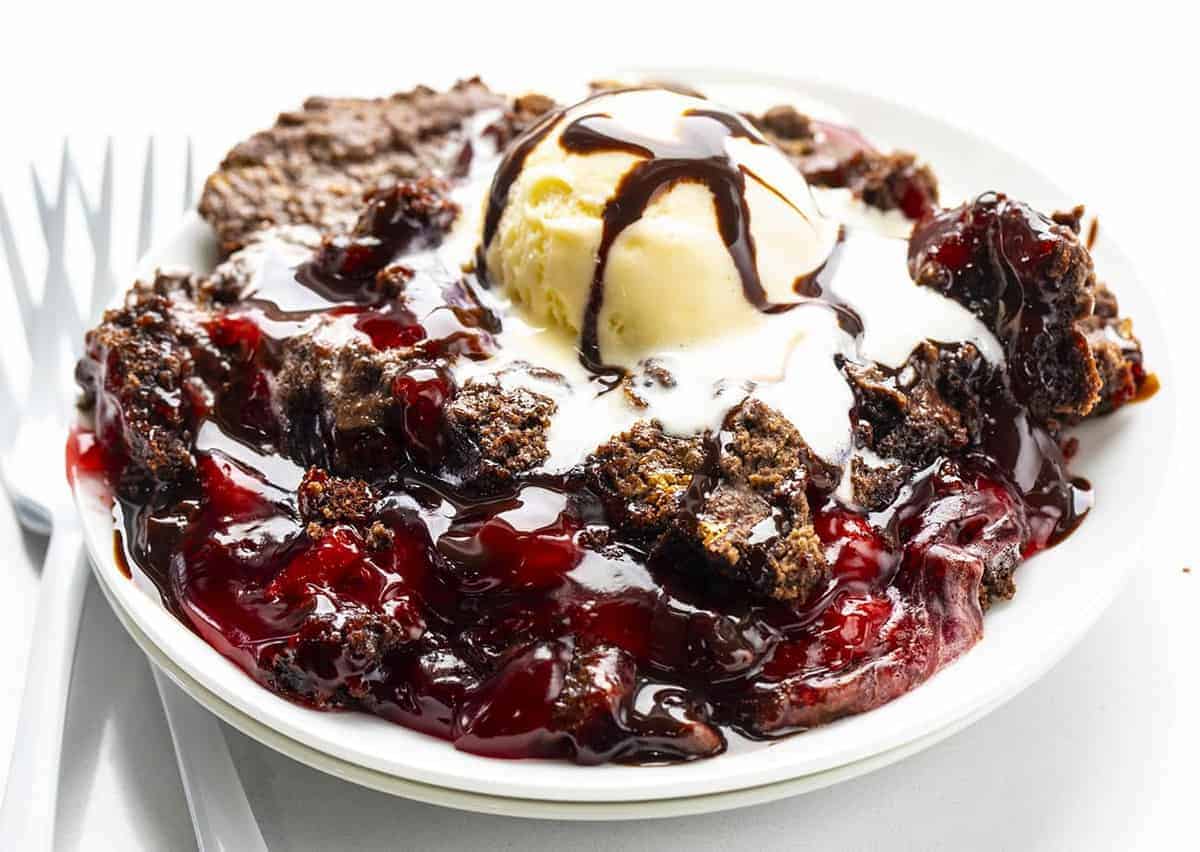 Nutrition
Course: Dessert
Keyword: Cherry Dump Cake, Chocolate Cherry Dump Cake
Servings: 8
Calories: 433