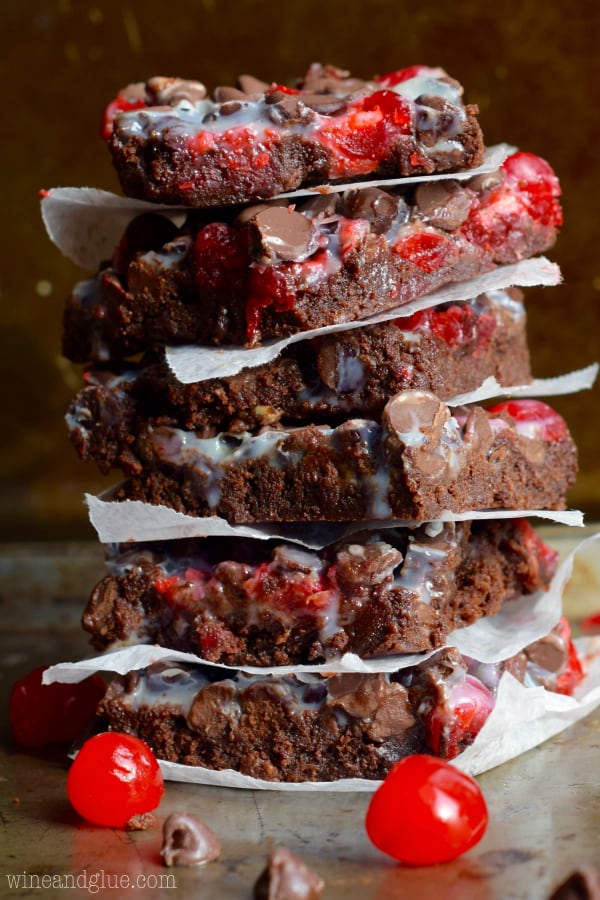 These Chocolate Covered Cherry Magic Bars and their brownie base are the delicious candy made into a decadent dessert! Of all the magic bar variations, this one might be the most decadent. These 7 layer magic bars are made without graham crackers and without coconut for a different twist on a classic recipe. If you are looking for other great magic bars, make sure you try these S'mores Magic Bars, these Milky Way Magic Bars and these Strawberries and Cream Magic Bars.
It has come to my attention in the last week that Piper isn't a baby anymore. She's like a for real kid. (I just want you to know that I can hear your collective "Duh." and I really don't appreciate it.)
She is making all of her wants and needs very clear. She is doing things in an attempt to be funny (and totally succeeding) and she wants to do anything and everything that her older brother and sister are doing. In short, she is in the thick of it.
CLICK NEXT PAGE BELOW TO CONTINUE READING …