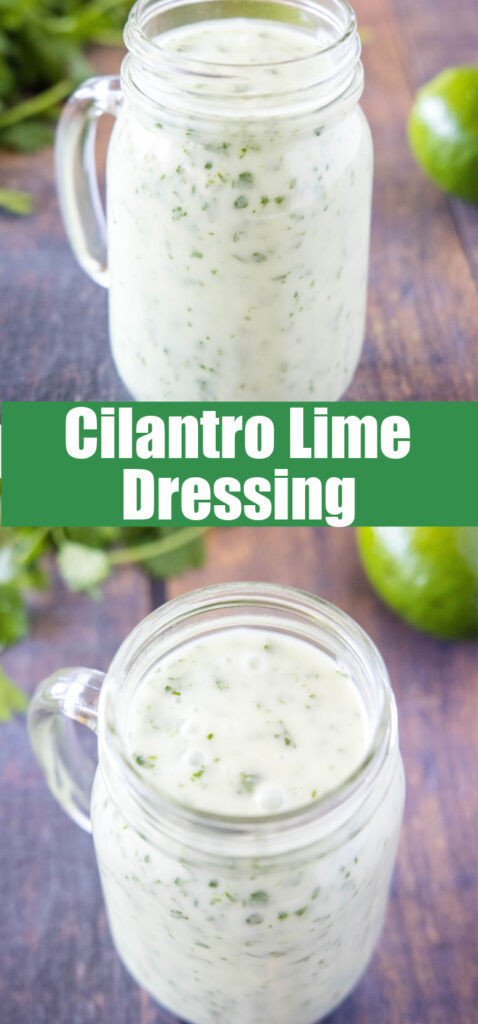 Cilantro Lime Dressing – a fresh and tangy dressing that is perfect for any salad, burrito bowl, tacos, or even as a dip
PREP TIME : 5 minutes
TOTAL TIME : 5 minutes
INGREDIENTS
1 cup vegetable oil
1/2 cup cilantro, chopped
1/4 cup lime juice
1/4 cup white wine vinegar
3 cloves garlic
2 tsp sugar
1/2 tsp kosher salt
INSTRUCTIONS
In a blender or food processor, combine lime juice, vinegar, garlic, salt, and sugar. Blend until well combined.
With the food processor running, add in a slow stream of oil.
Pulse in the cilantro. You want the cilantro to be well blended, but still be able to see plenty of flecks.
CLICK NEXT PAGE BELOW TO CONTINUE READING …