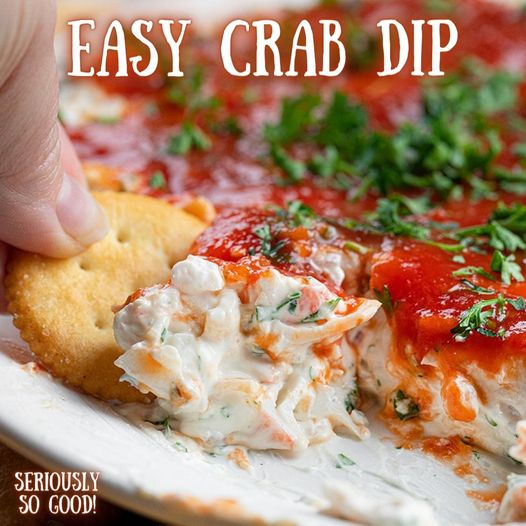 Crab Dip is a chilled, refreshing, creamy dip that is loaded with imitation crab meat and topped with a layer of cocktail sauce.
PREP TIME : 10 MINS
TOTAL TIME : 10 MINS
Ingredients
8 ounces imitation crab meat
8 ounces cream cheese, room temperature
3 tablespoons sour cream
1 teaspoon Worcestershire sauce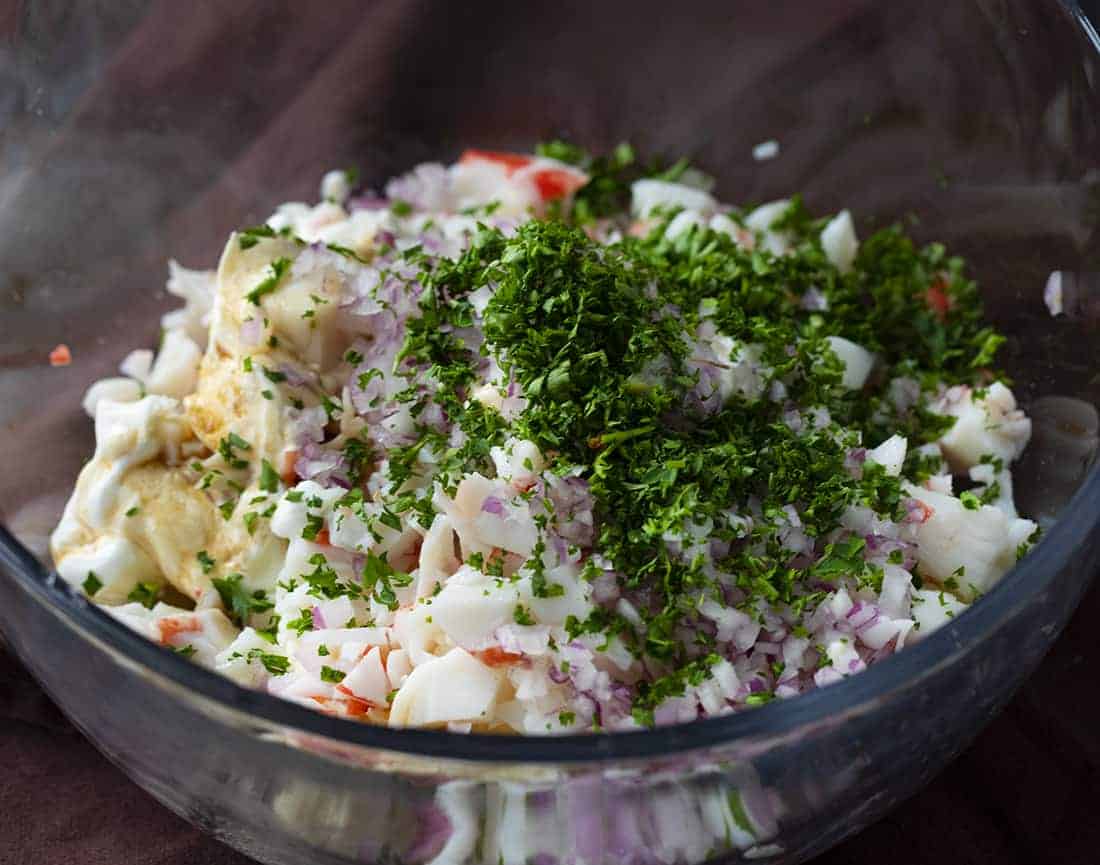 ½ teaspoon granulated sugar
¼ cup red onion, finely diced
1 tablespoon parsley, finely chopped
½ cup cocktail sauce
crackers, for dipping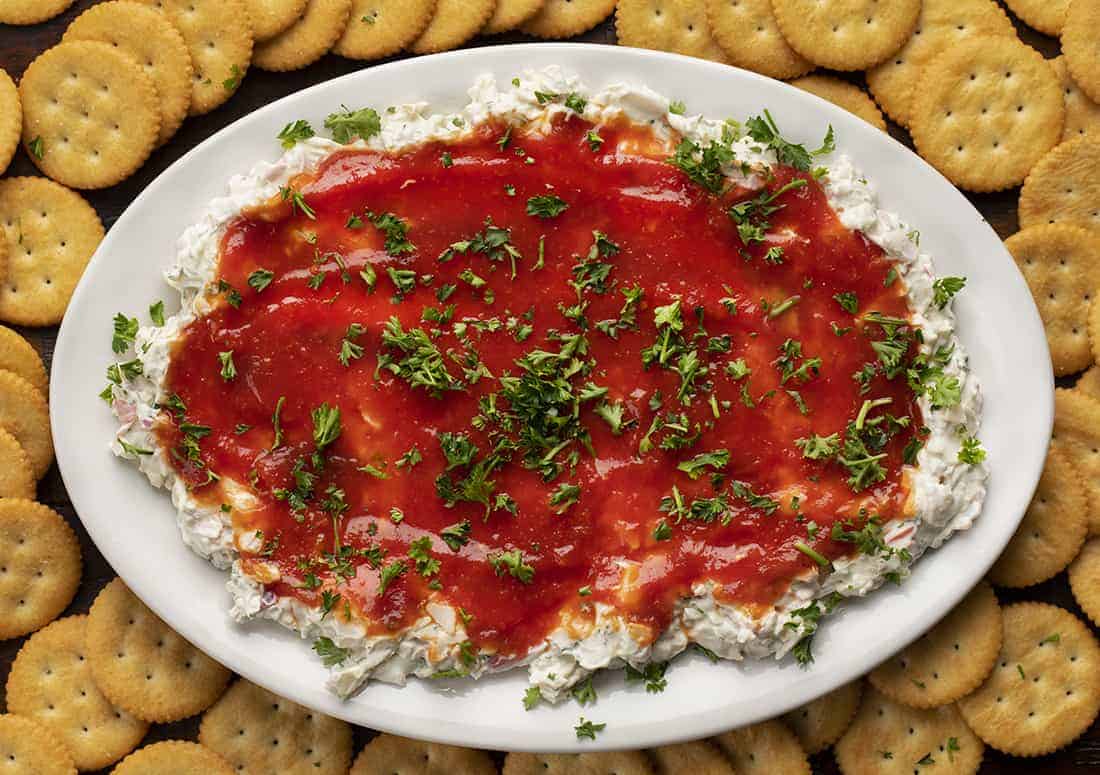 Instructions
Roughly chop the crab meat into small pieces. Set aside.
In a large bowl, add the cream cheese, sour cream, Worcestershire sauce, and sugar. Mix until smooth.
Add the crab meat, diced onion, and parsley. Gently fold everything together until blended.
Transfer the dip onto a plate or platter, smoothing it out. Top with a layer of cocktail sauce.
Serve with crackers.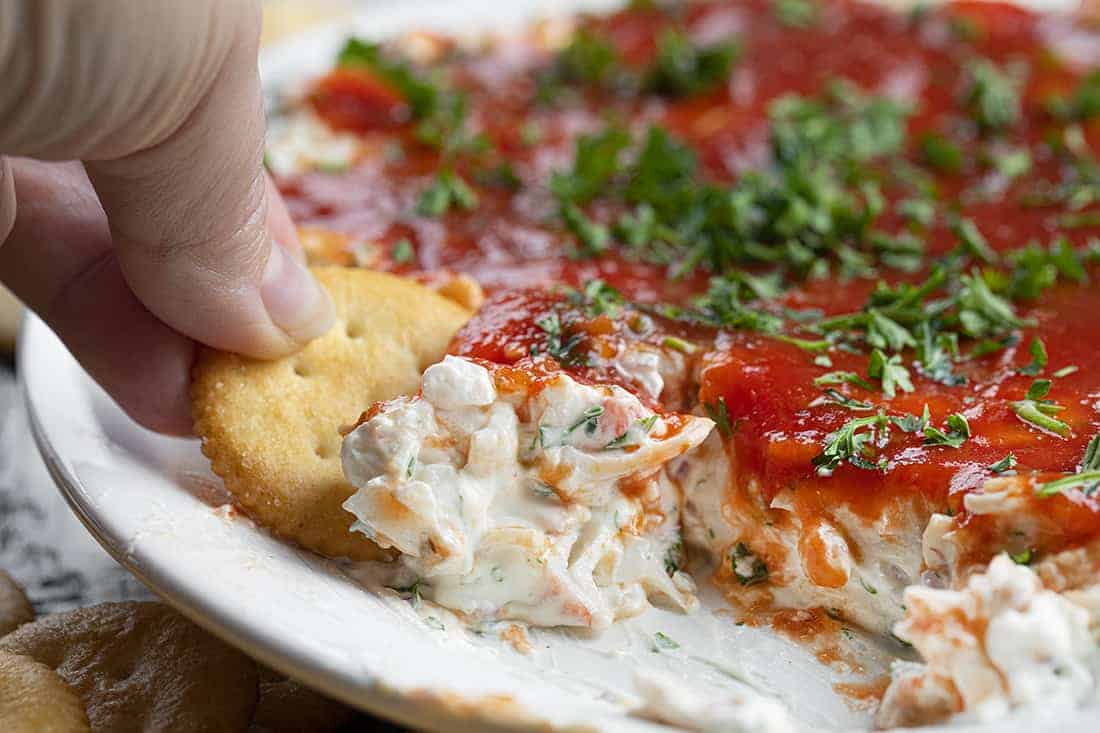 Course: Appetizer, Side Dish, Snack
Keyword: Crab Dip
Servings: 12
Calories: 107