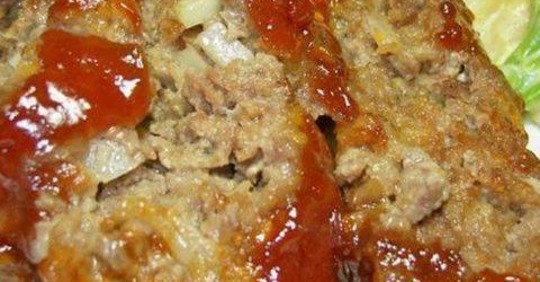 I made this last night with a few variations. I did not have Ritz crackers, so I substituted with Town House Flatbread Crisps. I also added some sweet hot mustard and a dash of Worcester shire sauce. I substituted Parmesan cheese for the cheddar cheese. It was the best meatloaf I have ever tasted!
This recipe is a winner. I've made this several times for my family and we all agree it's delicious!
Meatloaf: Simple, Tasty And Comforting
One of the first things most people think of when they hear "comfort food" is meatloaf.
Everyone has their favorite go-to recipe for meatloaf and I always say if you ask 10 people for their favorite recipe, you'd get 10 different recipes. If you've ever been to Cracker Barrel, America's "comfort food" restaurant, chances are you've tried their meatloaf. But if you haven't, here's a chance to make one just as good as theirs right in your own kitchen!
How to make Cracker Barrell Meatloaf:
open next page to see full recipe