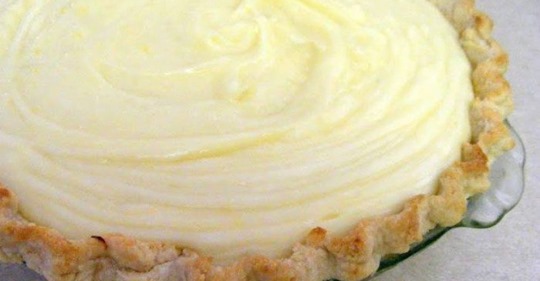 Try this delicious cream cheese lemonade pie; perfect for any summer day!
On a hot summer day this cream cheese lemonade pie is just what is needed. This pie is creamy, tart and full of lemony flavor. This is definitely a refreshing, super delicious, creamy dessert.
My co-worker, Dawn, gave me some awesome lemon recipes last week and I am loving these tasty lemon desserts. Sharing recipes from my friends is a lot of fun. I love seeing and hearing about my friend's favorite recipes that they have grown up loving. I'm looking forward to more of Dawn's family's recipes.
SO DELICIOUS AND CREAMY
As you can see, this pie is super creamy. You can taste the lemonade and the tartness of this delicious pie with each bite. So refreshing, so delicious and so amazing!
INGREDIENTS
For the Smooth Pie
1 5oz container evaporated milk
1 3.4oz box of instant lemon pudding mix, one small box
2 8oz packages of cream cheese
¾ cup frozen lemonade concentrate
For the Pie Crust

2 2/3 cup graham cracker crumbs
1/3 cup sugar
2/3 cup butter, melted 
DIRECTIONS:
OPEN NEXT TO GET FULL RECIPE…