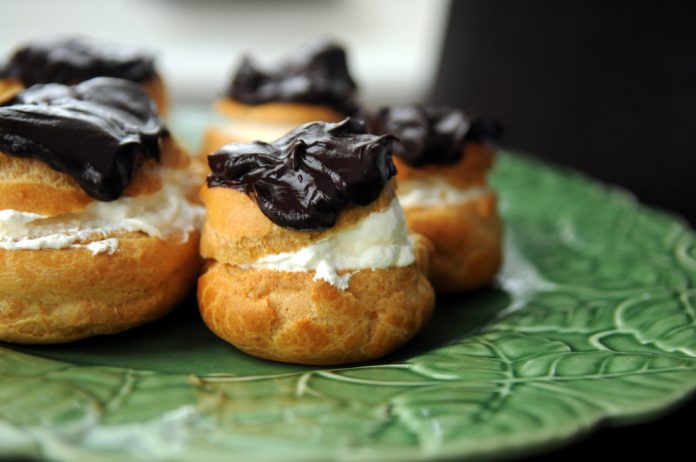 Cream Puff Pie – this is the EASIEST pie you'll ever make and it tastes just like a cream puff! Everyone is always fighting for the last slice when I take it to parties!
Cream Puffs
In a saucepan get to a boil :
1 stick butter
1 cup of water
1 small spoon vanilla
1 cup flour
INSTRUCTIONS
Stir constantly until ball forms and remove/cool. Beat 4 eggs until soft. Spoon them onto a baking sheet lined with parchment paper and bake at 300 degrees for 41 minutes and allow to cool. Cut into pieces and place them in the filling. Then pour them into the melted chocolate.
CLICK NEXT PAGE BELOW TO CONTINUE READING …