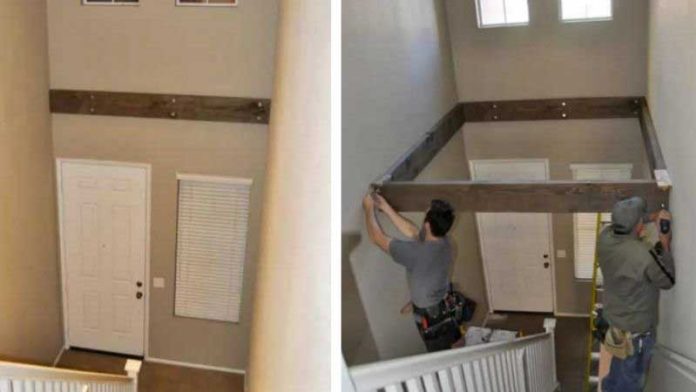 I have always been amazed at the creativity of some people. What impresses me the most is when people come up with unique, space-saving solutions for their homes. And that's exactly what we're going to show you today!
Angie, her husband, and their daughter lived in a two bedroom townhouse, and they desperately needed a separate space to work and play. So Angie wondered why not build a loft out of the unused space in their two-story home.
Angie's husband and father built a small nook on the upper level of their home that makes an ideal work and play space. With a little carpentry knowledge, this project wouldn't be that difficult to complete.
Angie a accentué le parquet lisse et les murs blancs de leur nouvel espace bureau/jeux avec un bureau et des étagères blancs d'aspect moderne. Elle a ajouté des touches de couleur avec un tapis rayé et de nombreux jouets brillants.
Hats off to Angie and her family for coming up with such a unique solution to their space dilemma!
Thanks to Apartment Therapy for sharing this great story and photos.