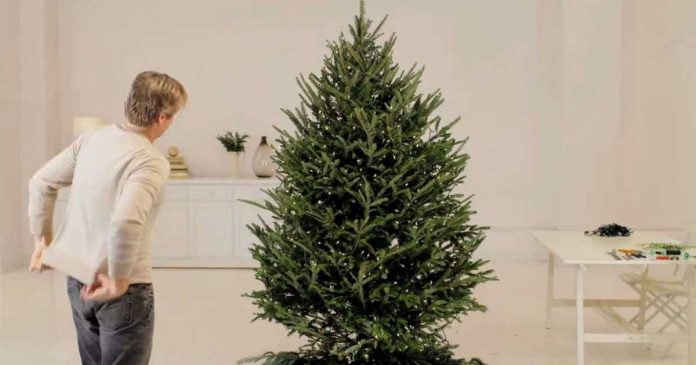 It's (almost) the most wonderful time of the year! Christmas songs are blaring, the smell of hot cider wafts through the air, and it's time to go get a Christmas tree. I love everything about decorating the tree, except the lights. Hanging the lights around the tree is never a one-person job, and it always results in half the needles on the tree ending up on the ground. But there is a much easier way to hang string lights without having to wrap them around.
The solution? Hang your tree lights vertically. Not only is this method easier than looping around the tree, but the bulbs will be much more visible because they will be closer to the edge of the branches. Start by placing the part of the string light without a plug toward the top of the tree. Work your way down the branches, weaving in a slight S formation.
When you get to the base of the tree, leave about 4 inches between the wire you just positioned and the next wire you start weaving up. Continue weaving the lights up, then down, until your entire tree is lit.