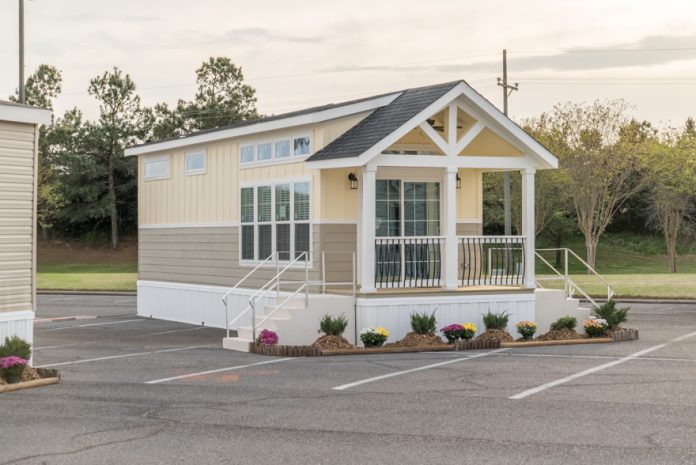 If you could design your dream tiny home, what would it look like? I know my wish list would include lots of natural light, a functional kitchen space, and a front porch for enjoying a morning cup of coffee and an evening glass of wine. With this criteria in mind, I think I stumbled upon the perfect tiny home! Tiny home builders Park Model Homes offers a model called the Athens 536 which is equal parts charming and functional. Let's take a tour!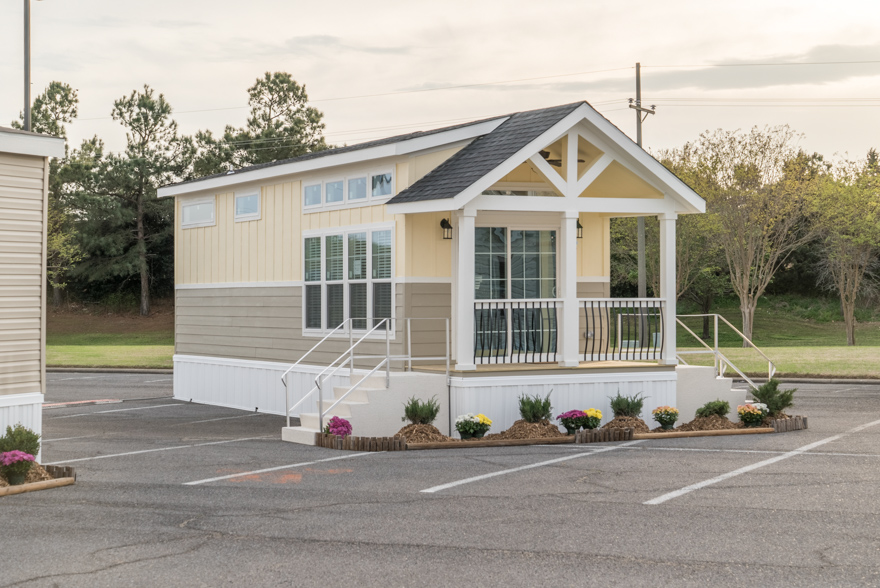 The exterior of this tiny home gives off a coastal vibe. I could totally picture one of these plopped down overlooking the ocean!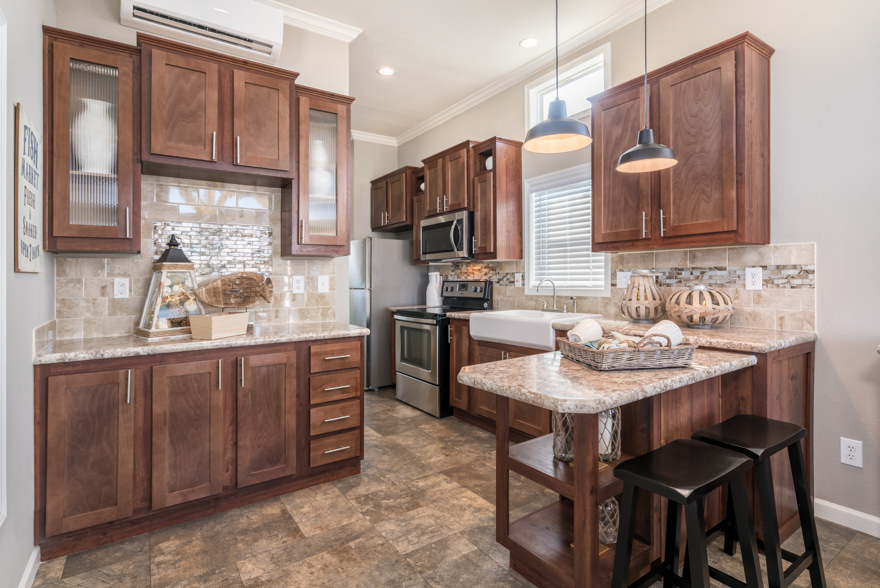 The kitchen is surprisingly spacious for a tiny home, featuring a great amount of cabinet space and a small island with counter seating.
There's even this little side counter area which would be perfect for a coffee bar!
Adjacent to the kitchen is a small living area complete with an electric fireplace and crown molding detail on the ceiling.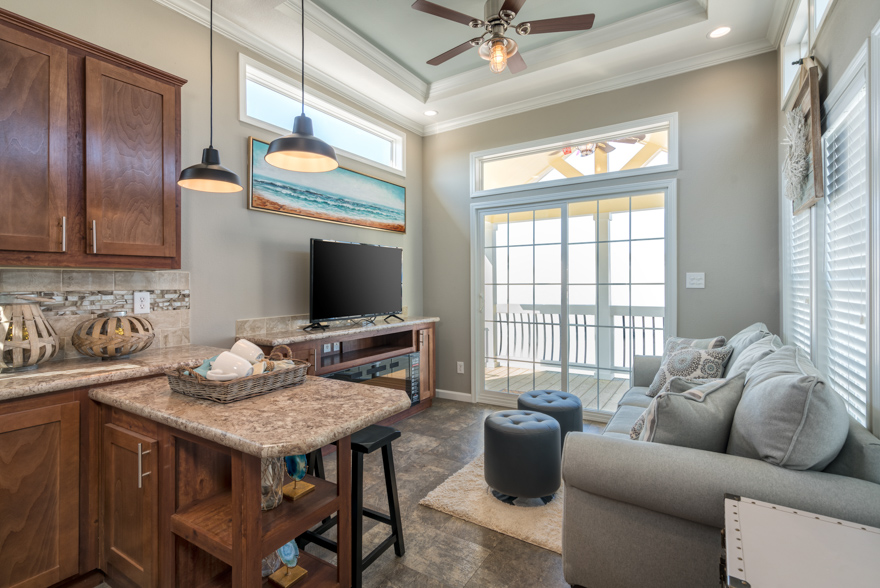 Glass patio doors open up to a covered porch.
I would swear this was a regular-sized home judging from the super spacious bathroom.
Double sinks? Yes please!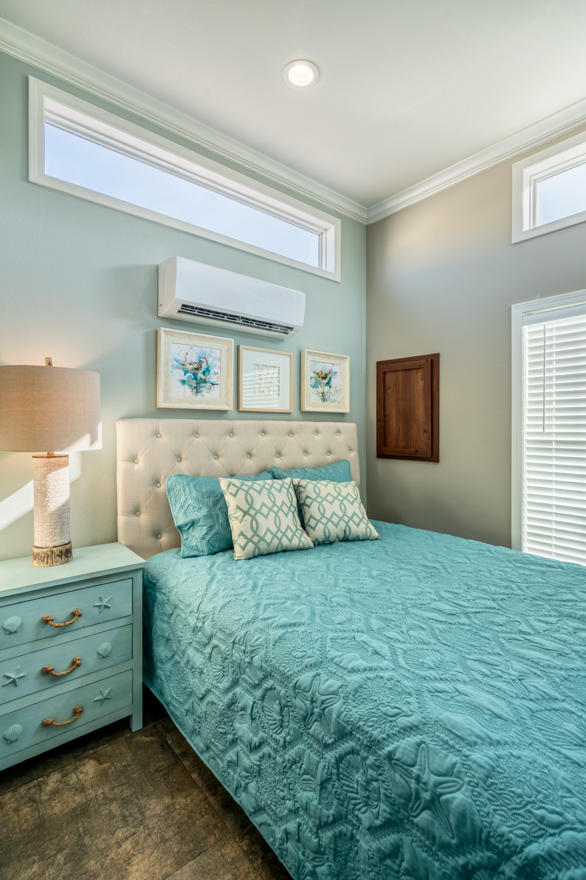 The bedroom feels so light and airy – I love it!
CLICK NEXT PAGE BELOW TO CONTINUE READING …