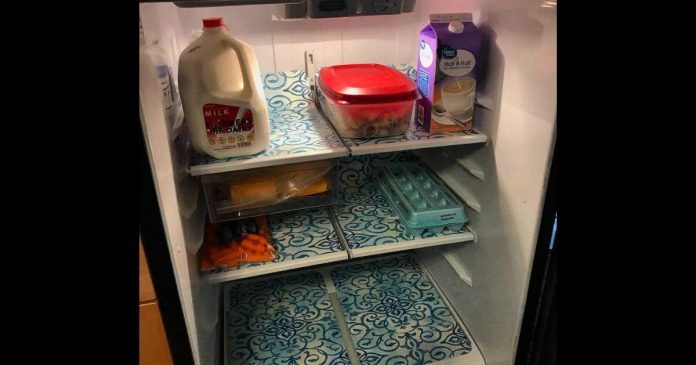 There's nothing that disgusts me more than a disgusting fridge. Between crumbs, spills and everything else, it doesn't take long for the fridge to get gross. Luckily, one cleaning fanatic shared a quick, cheap and effective way to keep your fridge as clean and tidy as possible.
I'm cleaning out my fridge today and wanted to share an idea I came up with a few years ago. I buy inexpensive placemats at a dollar store and put them on the shelves. I also cut them up and put them in the drawers. It makes life so much easier if you have a spill or a jar with a sticky bottom. You can wipe off the doily or replace it. Ok, that's it people, enjoy your day!
Smart, isn't it? Instead of trying to scrub the glass and plastic of the fridge, just quickly wipe down a plastic or vinyl placemat. Super easy, right?
And don't forget that there are also many tips for keeping your fridge clean and organized, rather than just cleaning it!
One of my favorites is this "Eat Me First" basket, which groups together foods that are likely to spoil, encouraging you to eat them quickly and hopefully reduce food waste.
CLICK NEXT PAGE BELOW TO CONTINUE READING …