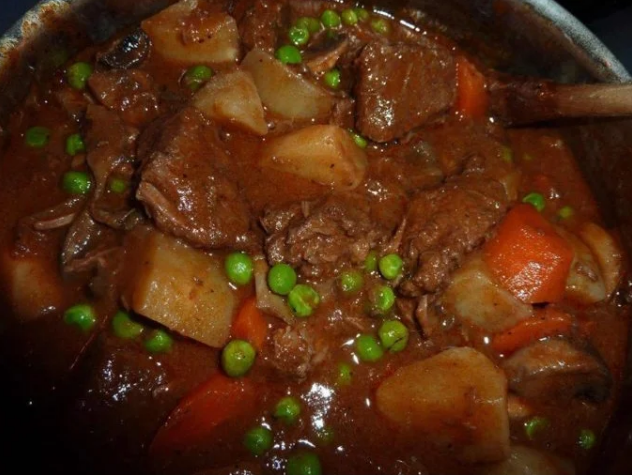 This classic stick stew is the perfect project for a cold weekend. Meat, onions, carrots, potatoes, and red wine come together in pleasant harmony. If you're feeding a crowd, good news: it doubles (or triples) in beauty.
Ingredients:
2 tbsps of olive oil.
2 pounds of cubed beef stew meat.
2 tbsps of all purpose flour.
4 cups of water.
2 cups of beef broth.
½ tsp of salt.
½ tsp of ground black pepper.
4 cups of cubed potatoes.
2 cups of chopped carrots.
1 tsp of dried rosemary.
1 cup of fresh corn kernels.
1 cup of fresh green beans cut into 1" pieces.
1 cup of chopped turnip (optional).
2 cups of chopped fresh tomatoes (optional).
Directions:
CLICK NEXT PAGE BELOW TO CONTINUE READING …