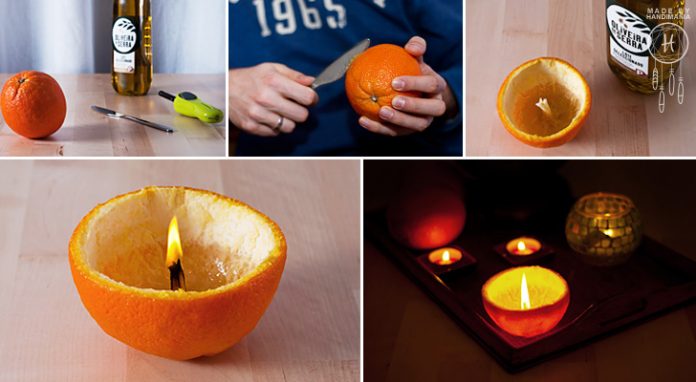 I'm the type of person who is constantly looking for some cute crafty ideas to make, whether it's with my kids or on my own. Especially if I can make these things from what I already have.
Over the last weekend, I was scrolling back and forth around social media and I found this awesome DIY video on how to make a cute orange lamp. It got my attention because I love both candles and the fresh orange smell, I always have oranges around my house because they're my favorite fruits. So I didn't hesitate to make this candle. And let me tell you, the process was easy and fast and I couldn't be happier with the final result!
Try this easy candle and let me tell you what you think. Have you tried to make something similar? What's your favorite DIY crafty idea?