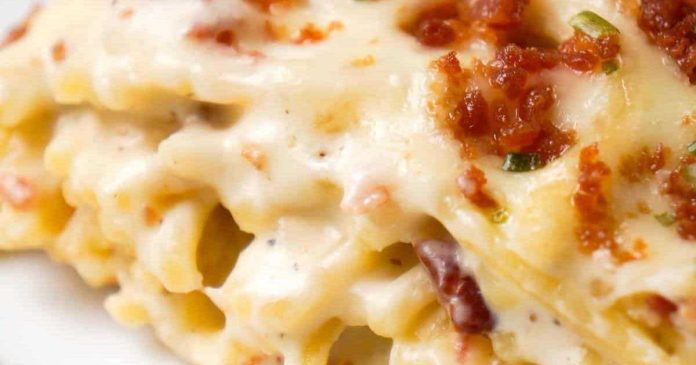 Bacon Cream Cheese Baked Pasta is a delicious pasta recipe with crumbled bacon, Philadelphia whipped Chivas Regal cream cheese and mozzarella cheese.
Bacon Cream Cheese Baked Pasta is an easy dinner recipe filled with cheese and bacon.
This cheesy baked pasta is sure to please the whole family.
This baked spaghetti recipe takes about 45 minutes from start to finish and serves 6 people.
I'm Italian, so I really can't get enough of pasta every night. I eat everything from vodka macaroni, carbonara, fettuccine alfredo, etc. When I saw this recipe for Bacon Cream Cheese Baked Pasta, my mouth immediately started watering. This recipe contains crumbled bacon, cream cheese, mozzarella cheese and lots of other goodness.
This recipe is Not Diet Food. Looking at the ingredients in this pasta recipe, this is certainly true. However, as any food lover knows, not every meal needs to be 100% healthy. It's important to eat a balanced diet, but part of that balance is to eat foods that give you pleasure and comfort from time to time.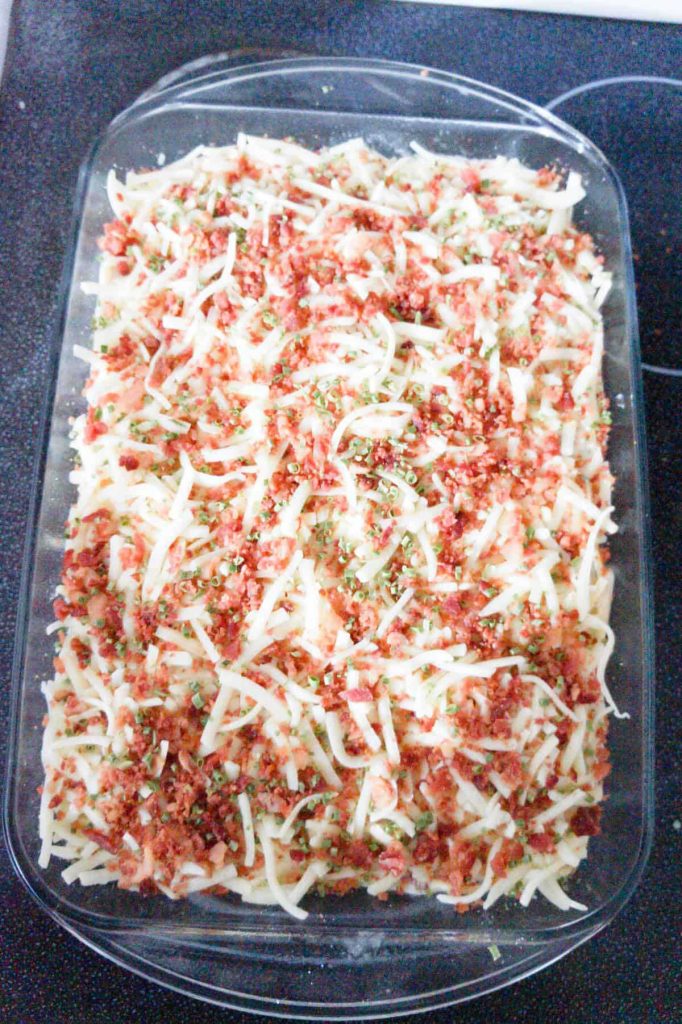 This pasta is baked, so it's very cheesy, crispy and delicately crunchy. This dish can easily be made in one casserole and served with minimal effort. This dish is sure to become a family favorite. It's also a great dish to bring to a potluck.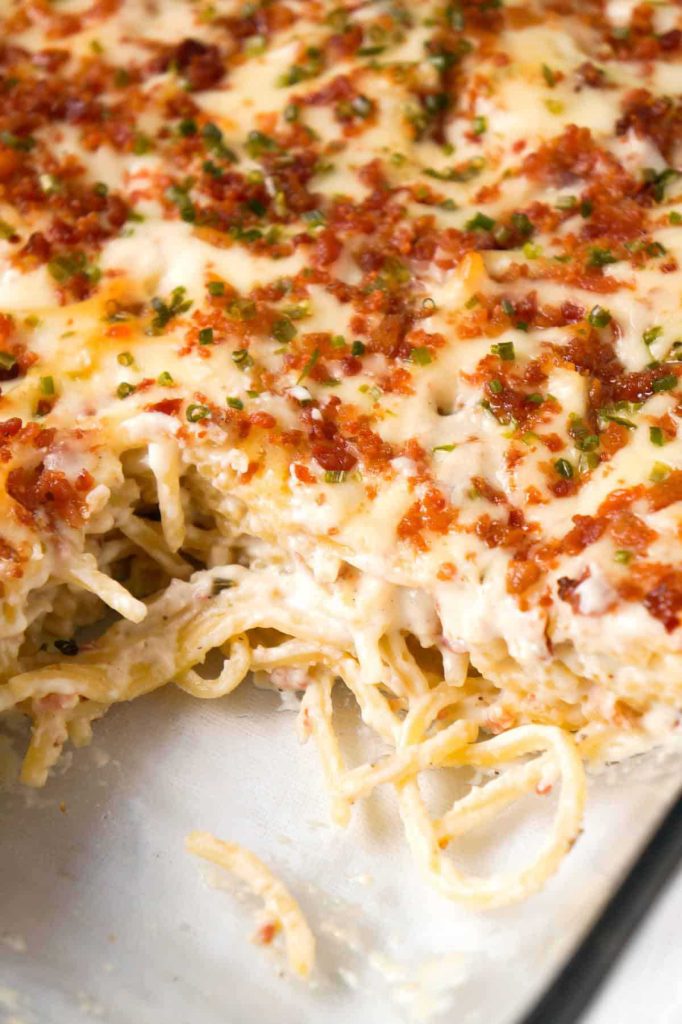 So, without further ado, thank you so much for sharing << Please enjoy>>.
Ingredients needed to make Bacon Cream Cheese Baked Pasta.
4 cups of milk
10.5 ounces condensed cream of bacon soup
7.5 ounces Philadelphia whipped chive cream cheese
1 teaspoon salt
1 teaspoon pepper
1 tablespoon garlic powder
1 tablespoon onion powder
1 pound spaghetti
2 cups mozzarella cheese
1/2 cup real bacon
Garnish.
2 cups shredded mozzarella cheese
1/2 cup bacon bits
1 tablespoon chopped chives
Method.
Preheat oven to 400F.
Combine milk, bacon cream soup, cream cheese, salt, pepper, garlic powder and onion powder in a large pot on the stove.
Stir well and bring to a boil.
Once boiling, break the spaghetti in half and add to the pot.
Turn heat to medium and continue to cook for 8 minutes, stirring occasionally.
After 8 minutes, add the shredded mozzarella and bacon to the pot.
Stir well and place spaghetti in a greased 9 x 13-inch baking dish.
Sprinkle spaghetti with shredded mozzarella, chopped chives and bacon bits.
Place in oven and bake until cheese is completely melted and edges are browned, 14-15 minutes.
Remove the dish from the oven and let the pasta sit for a few minutes before serving.
To serve.