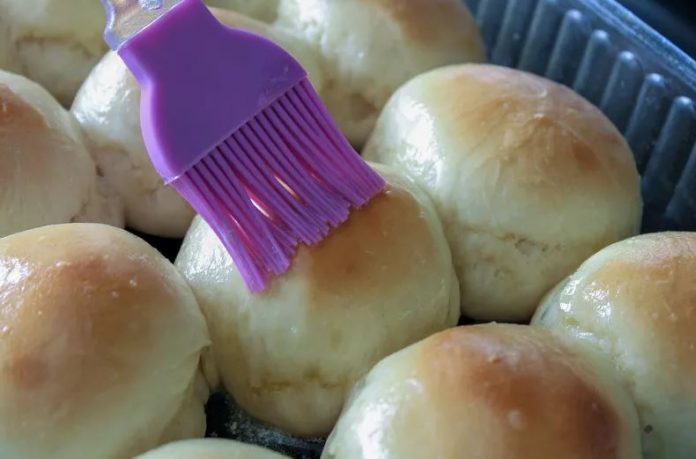 Easy dinner rolls. Everyone loves hot, fresh bread. This is an easy recipe that my family loves.
Serves: 12  Prep: 1 Hr  Cook: 20 Min Method: Bake
Christine is right, this is a super easy yeast rolls recipe. They bake up warm and soft with golden brown tops. Serve with butter or a bit of jam and you too will fall in love with these delicious dinner rolls.
Ingredients :
1 cwater, warm
1 pkgactive dry yeast
1/4 csugar
1 tspsalt
3 Tbspbutter, softened
1 largeegg, beaten
3 1/2 – 4 call-purpose flour
HOW TO MAKE IT :
CLICK NEXT PAGE BELOW TO CONTINUE READING …