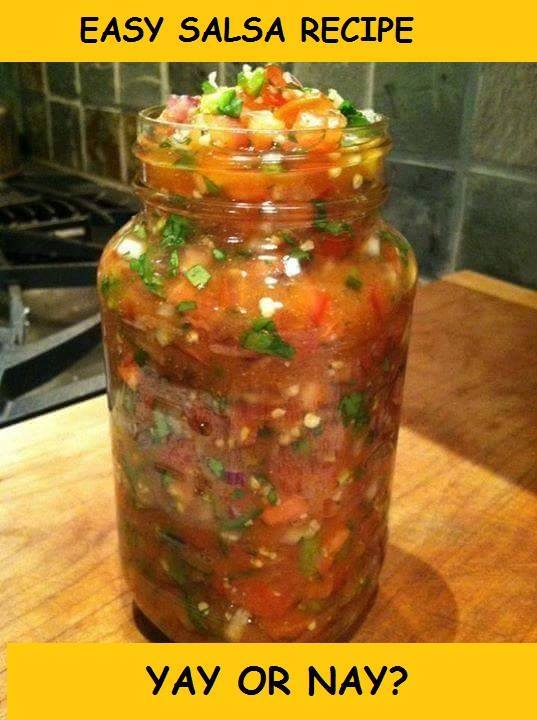 This salsa recipe is a real crowd pleaser – fresh, healthy, low-fat and made in one step. Enjoy with Mexican corn chips.
Ingredients :
6 tomatoes
3 jalapenos (warning: hot)
1 medium white onion
1/2 a medium red onion
1 cup cilantro (I'm a fiend- so a little less if you aren't)
5 cloves garlic
3 limes juice (hell, I even threw in some of the pulp)
1 tbsp cumin
1 tsp sea salt (More can always be added but not taken away!)
1 tsp chili powder
Optional/Seasonal:
Directions :
SEE & PRINT FULL RECIPE BY CLICK THE NEXT BUTTON BELOW.