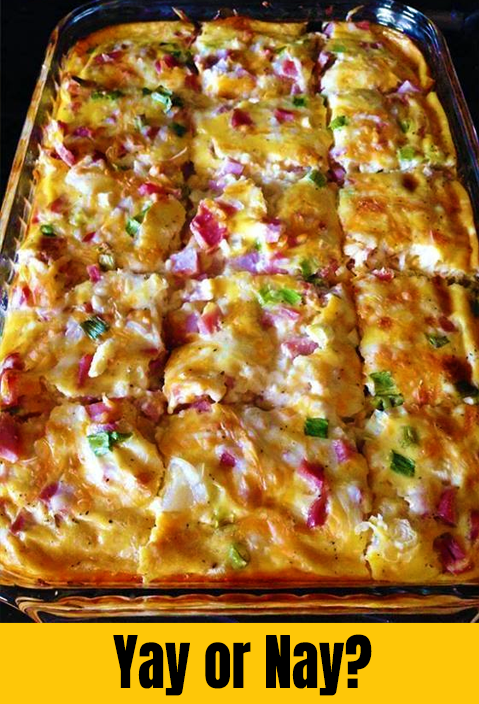 You'll Need:
6 cups of diced potatoes.
1 tbsp of extra virgin olive oil.
1 ½ cups of reduced fat shredded colby or monterey blend cheese.
6 slices of diced canadian bacon.
2 sliced green onions.
24 oz (2 cans) of fat-free evaporated milk.
2 cups of egg beaters egg substitute.
¼ tsp of salt.
¼ tsp of black pepper.
HOW TO MAKE IT:
CLICK NEXT TO CONTINUE READING