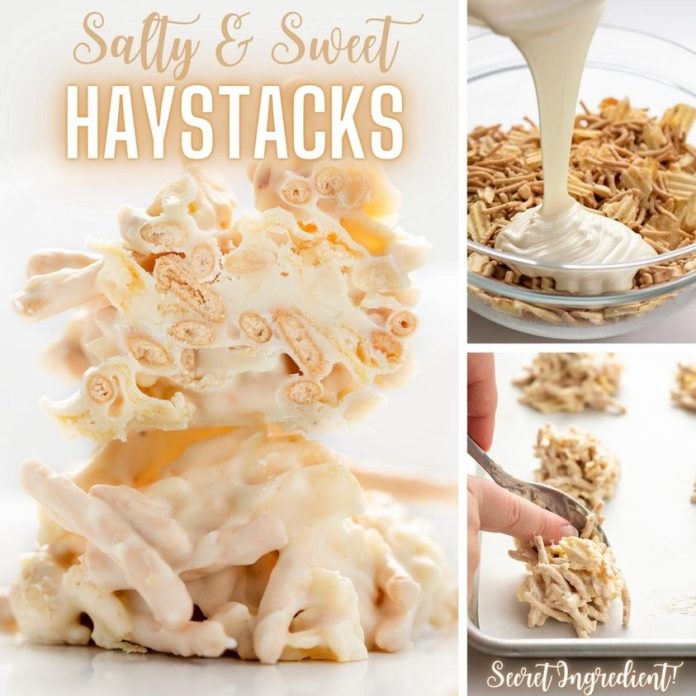 Haystacks are a sweet and savory no-bake treat made with almond shells, peanuts, chow mein noodles and chips.
PREP TIME : 15 MINS
RESTING TIME : 15 MINS
TOTAL TIME : 30 MINS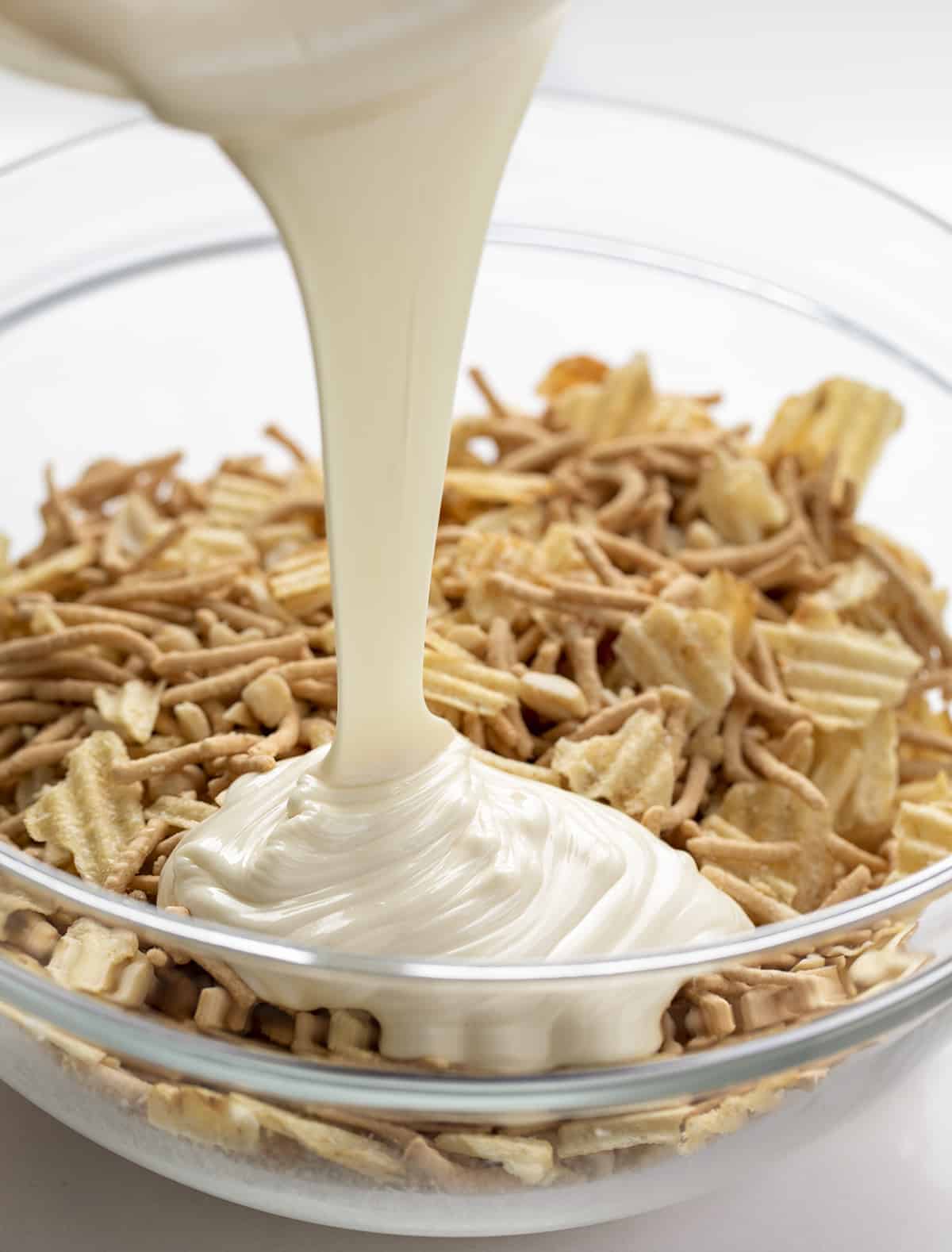 Ingredients
▢24 ounces vanilla almond bark*
▢1 cup (146g) chopped salted peanuts
▢3 cups (168g) chow mein noodles
▢2 cups (68g) ripple potato chips
▢sprinkles, optional
Instructions
Line two large baking sheets with parchment paper.
To a large bowl, add peanuts, chow mein noodles, and potato chips.
In a separate, microwave-safe bowl, melt the almond bark according to package directions.
Pour the melted almond bark into the bowl with the peanuts, chow mein noodles, and chips. Stir together. (The chips should crush naturally.) Mix until all ingredients are fully coated.
Use a spoon to drop dollops of the mixture onto the parchment-lined baking sheets. (If the mixture has hardened before you are able to spoon it all onto the baking sheets, simply pop the mixture into the microwave for 15-20 seconds, or until the bark has melted again.)
Top with sprinkles (optional).
Set aside until the almond bark has firmed (10-15 minutes).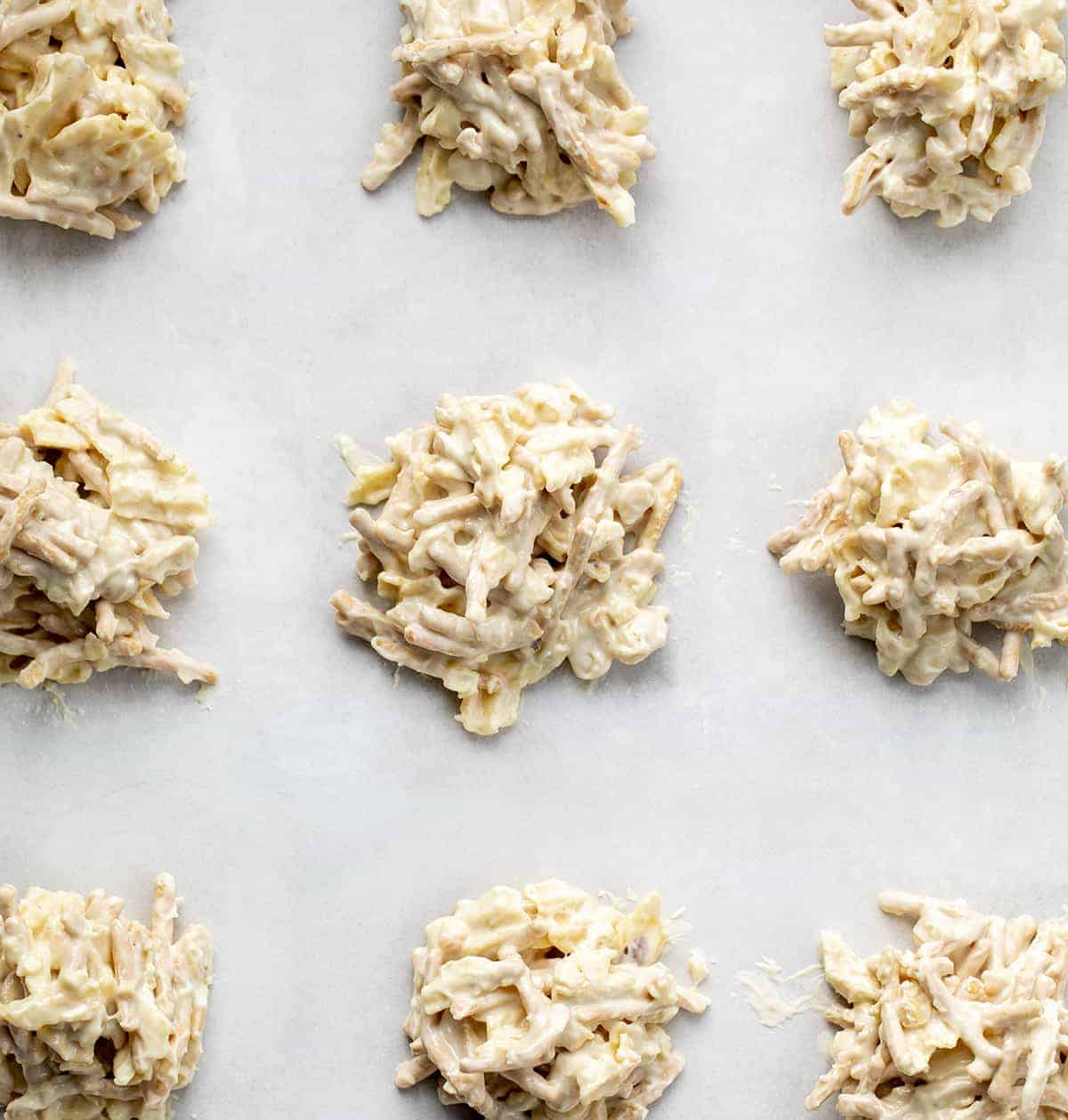 Notes
*You can substitute butterscotch or dark or milk chocolate for almond bark.
Nutrition
Course: Dessert,Snack
Keyword: Haystacks
Servings: 28 haystacks
Calories: 147