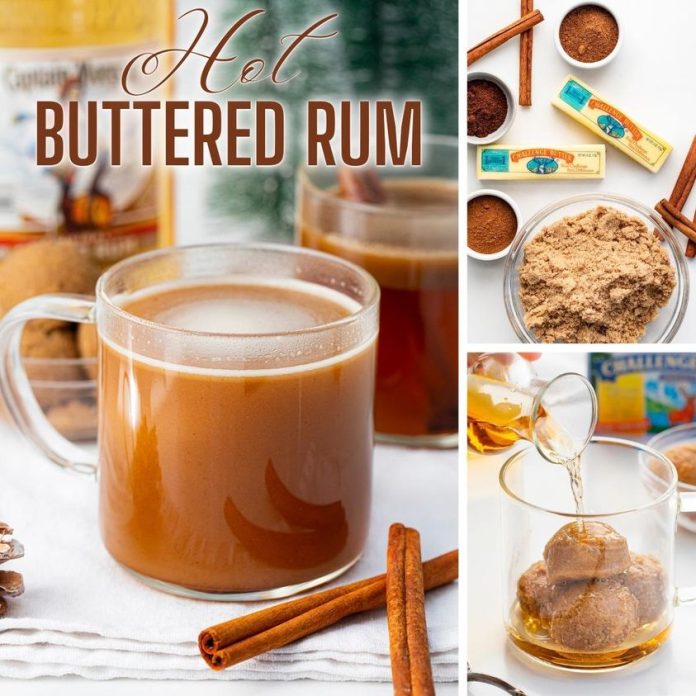 Hot Buttered Rum is a classic cocktail made with butter, brown sugar, and spices, mixed with rum and hot water for a drink that will warm you up on cold, winter days.
PREP TIME : 10 MINS
TOTAL TIME : 10 MINS
Ingredients
▢1 cup (2 sticks / 227 g) Challenge unsalted butter, room temperature
▢2 cups (400 g) light brown sugar, packed
▢1 teaspoon ground cinnamon
▢½ teaspoon ground nutmeg
▢¼ teaspoon ground cloves
To Serve
▢3-4 tablespoons buttered rum mixture, per serving
▢1½ ounces spiced rum, per serving
▢6 ounces hot water, per serving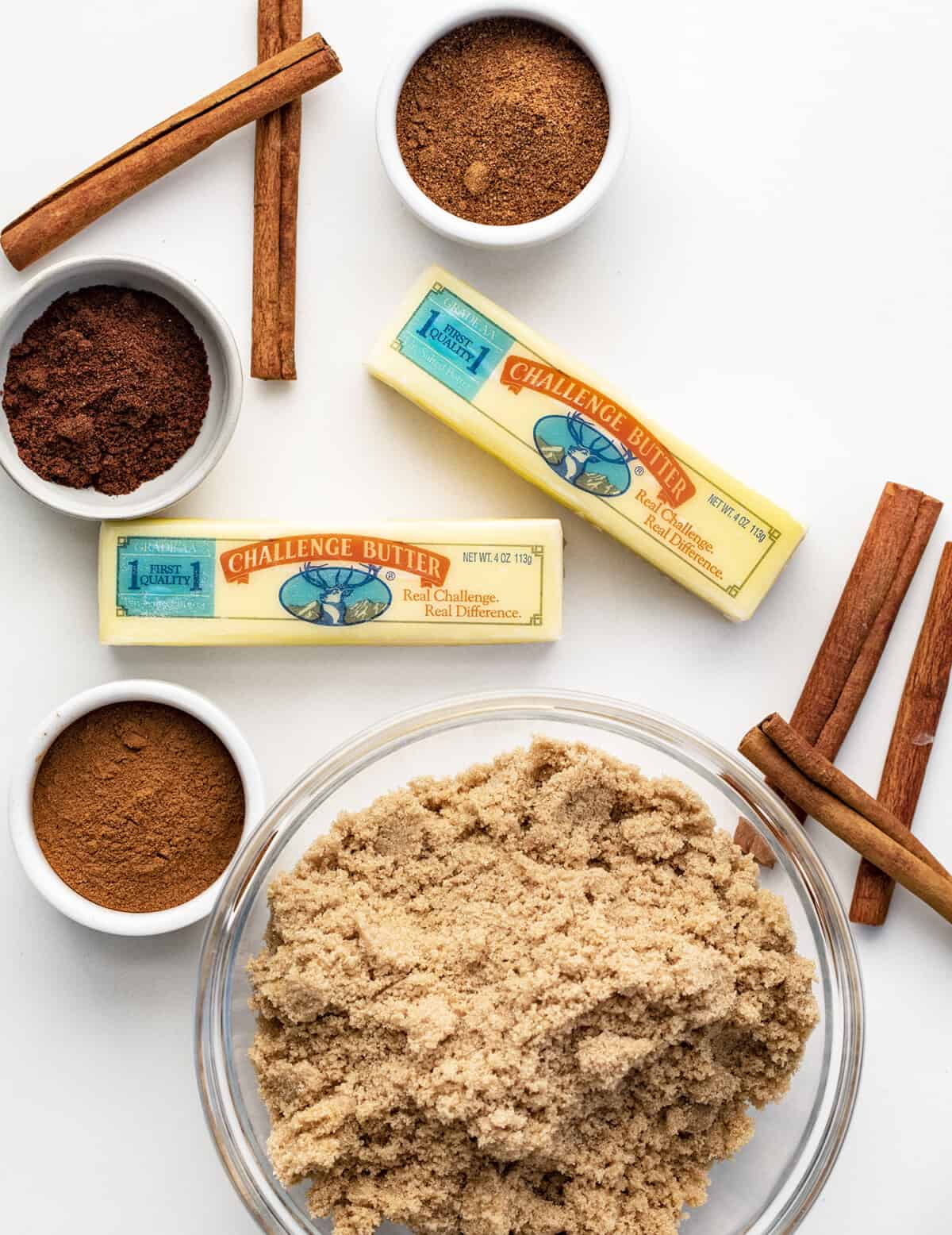 Instructions
In a large bowl, add butter and brown sugar. Use a hand mixer on medium-high speed to cream together until light and fluffy.
Add cinnamon, cloves, and nutmeg. Continue mixing until well blended. This will make about 1¾ cups of the mixture.
Refrigerate until ready to serve.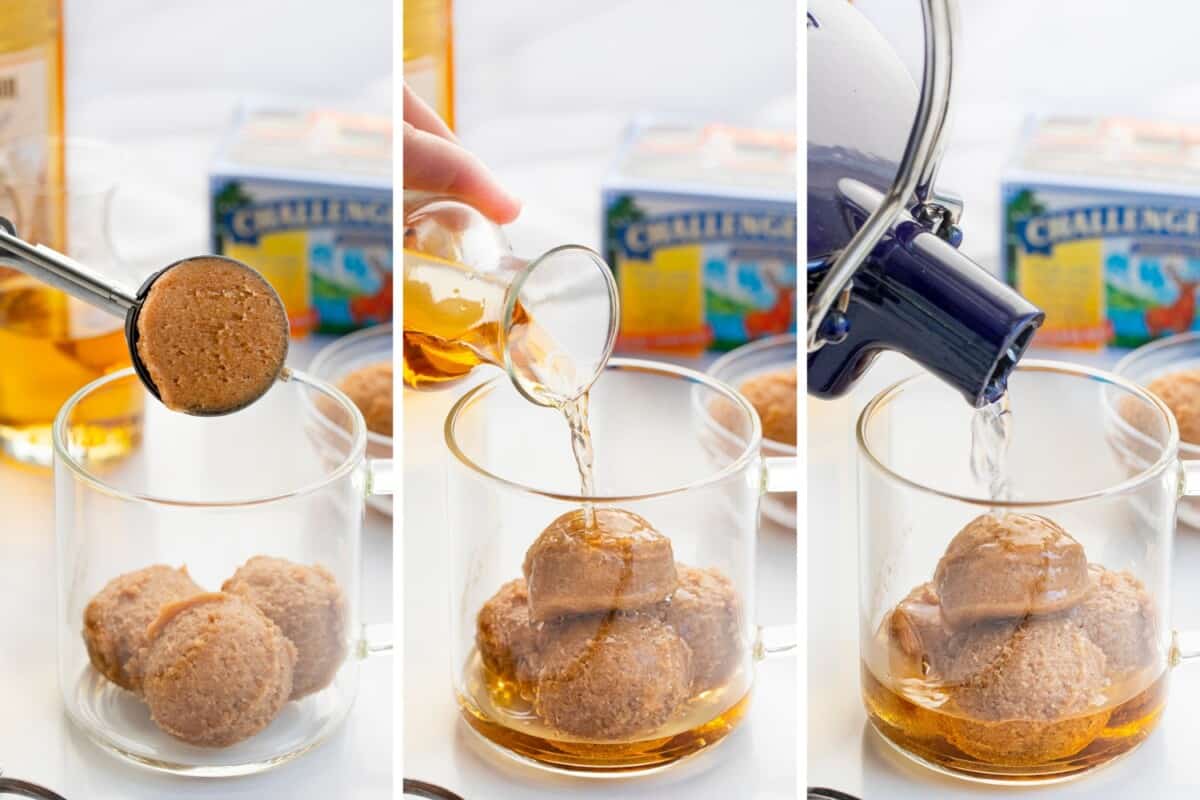 To Serve
Set out a coffee mug. Scoop 3-4 tablespoons of buttered rum mixture into the mug. Top with rum and hot water. Stir to dissolve.
Serve immediately.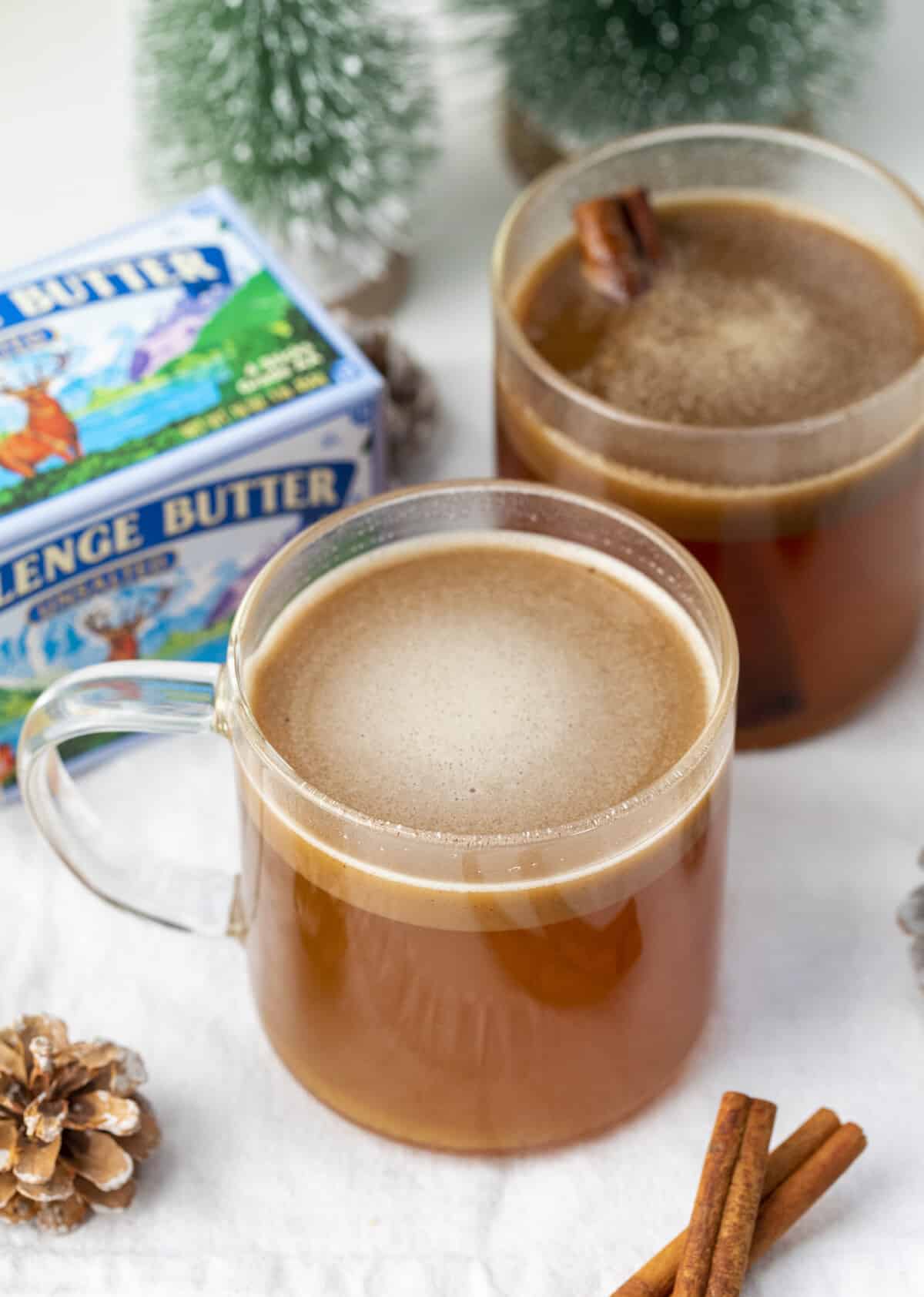 Nutrition
Course: Drinks
Keyword: Hot Buttered Rum
Servings: 8
Calories: 403