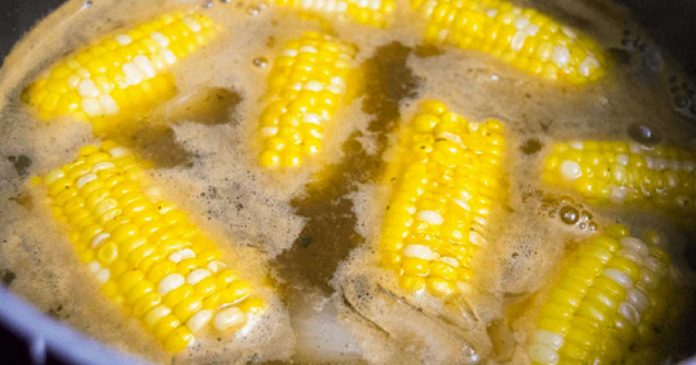 As with asparagus and strawberries, corn is one of the best summer produce items out there. The possibilities for cooking with corn are endless, and I think most people would agree that corn on the cob is one of their favorite summertime meals.
If you want your corn on the cob to be full of flavor, there are two basic ingredients that you should consider adding to the pot you're boiling the corn in — milk and butter. Many people swear by this tactic, and I've tried it myself a few times. The verdict? So yummy.
Before placing the corn in the pot, add about a cup of milk and a few tablespoons of butter to the boiling water. When the corn is done cooking (about 7-8 minutes), it will be packed full of delicious flavor. Easy enough, right?
If you're looking to spice up the way you cook corn this summer, check out these drool-worthy recipes:
Grilled Mexican Street Corn
This delicious recipe features a tangy, creamy sauce that tastes amazing drizzled over some grilled corn. This would be a great side dish to serve at a summer BBQ.
Summer Corn Salad
If you're looking for a light, healthy salad to eat with lunch or dinner, this is it.
Cheddar Bacon Ranch Corn
Cheddar, bacon, and ranch? Need I say more?