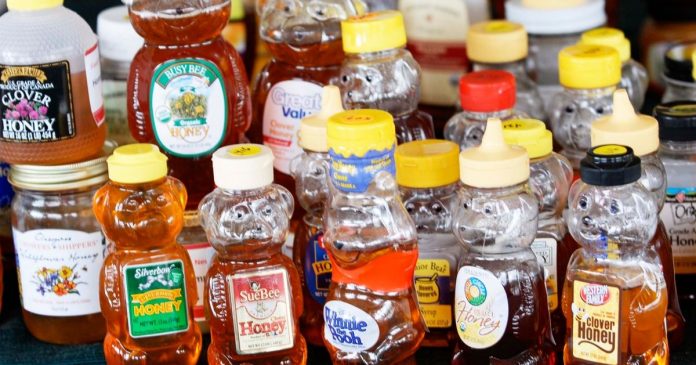 Over 75% of the honey sold in the major grocery stores around the US is not the actual honey that comes from bees. A new study led by Food Safety News has revealed that most of the products in the markets labeled as "honey" had the pollen filtered out of them.
Food Safety News clarifies that when there is never again any dust in items marked as "honey," it gets difficult to decide if the purported nectar has even originated from protected or authentic sources. The investigation clarifies that 77% of honey sold in huge chain stores like Costco, Sam's Club, Walmart, and Target have had the dust sifted through.
Fortunately, the study additionally found that nectar sold in stores displayed after rancher's business sectors including Trader Joe's and PCC had the "full, foreseen measure of dust." The takeaway from this? With regards to nectar, attempt to purchase from rancher's business sectors and neighborhood sources – there's a lot higher possibility that what you're being sold is really nectar.
You may not imagine that any of this is a major ordeal, however, when the dust is sifted through of nectar, it removes the part of nectar that is in reality bravo. In addition, this filtration procedure makes it difficult to follow the wellspring of our honey and makes us wonder what else is being taken care of into nectar to make it taste the manner in which customers need it to. You presently realize that most of the honey sold in supermarkets is misdirecting, so purchase nearby and natural honey to abstain from devouring the phony, possibly risky stuff.