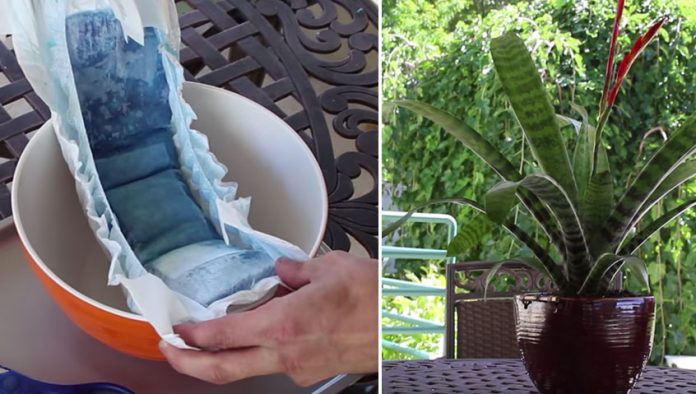 A couple of years ago, I purchased a watering gel from a home improvement store. I had seen them previously and thought that they seemed way overrated. I simply watered my plants each day or two myself. Then we took some time off. We had quite recently moved into our home and I didn't feel like I knew all the neighbors around and if they're okay to ask that they water my plants while I'm gone away. In this way, I went to the store and bought two packs of the gel, at $8 a day, they were really costly yet less expensive than losing any of my plants.
When I got them home and opened them up I realized I had overpaid. Inside the wiener like holder was a gel that seemed to be indistinguishable from the gel in child diapers. More than once I had my kiddo's diaper bust on him and wound up clearing that gel off of everything. The diaper gel looked equivalent to the plant gel.
I chose to have a go at utilizing the gel from child diapers to check whether they would keep my plants watered. Not exclusively did the diaper gel work, I additionally set aside such a lot of money by using a diaper rather than the locally acquired gel. Need to make your own plant gel? It's so natural!
You should begin with a baby diaper and a bowl of water. I put around 4 cups of water in the bowl.
Spot the diaper in the water and hold it down for a moment so it begins to retain the water.
CLICK NEXT PAGE BELOW TO CONTINUE READING …