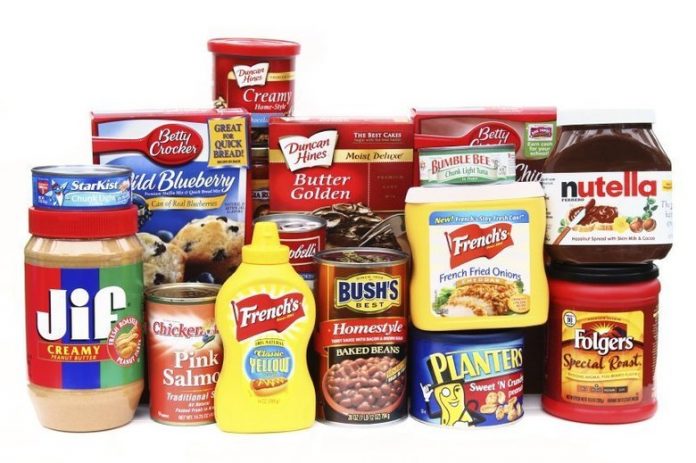 We all hate these evenings when we forget about our dinners until their time comes, but we don't even know what to make and what to eat. Sometimes you feel like you have nothing to eat at all. That's why I try my best to meal plan, but we can't be perfect and sometimes life gets the best of us. That's why we all need to keep our pantry full and ready for these evenings. Here are 20 pantry staples that you need to save money while always whipping up a frugal meal when in need.
Rice
Rice is the miracle grain that can go with anything you could possibly imagine. You can make plenty of dishes like beef stroganoff with rice, Chinese dishes, jambalaya and many more.
Cream Of Soup
Cream of soup is a must-have whether it's cream of mushroom, chicken, or celery, it's great to always have with you around. I personally love cream of mushroom, it's extremely delicious and if you throw it with some eggs you can make the most amazing Quiche.
Flour
Your pantry cannot be completed if you don't have flour on the list. You can use it in many dishes, sauces (bechamel for instance), and recipes.
Potatoes
Potatoes are mostly served as a side dish, but if you want to, you can make it the star of the meal too! You can find plenty of slow cooker baked potato bar recipes on the internet. This dish is easy and simple to make, and you can even adjust it to your preference.
Canned Tomato Paste
You can use tomato paste for a lot of things like adding it to rice for jambalaya and making tomato soup. You can also use it for making your own marinara sauce.
Dried Beans
If you run out of dinner ideas, bean burgers are a great solution for a quick and easy dinner. You can also make your own bean soup.
Tuna
If you want a quick, easy dinner, tuna can be a lifesaver! You can make plenty of things using it like tuna salad, tacos, or tuna melts.
Oats
Oats can be great for breakfast. You can cook them as porridge or use them to make granola. I love making granola and serving it with yogurt and fruits as breakfast, yum!
Lemon Juice
Lemon juice is amazing for flavoring so many foods and dishes. You can also use it with milk to make buttermilk. This method is easier than buying buttermilk.
Chicken Broth
If you have some leftover veggies and meats, you can always throw them in along with chicken broth for a soup or a stir fry. You only have to add some rice and voila! Easy dinner simply made.
CLICK NEXT PAGE BELOW TO CONTINUE READING …