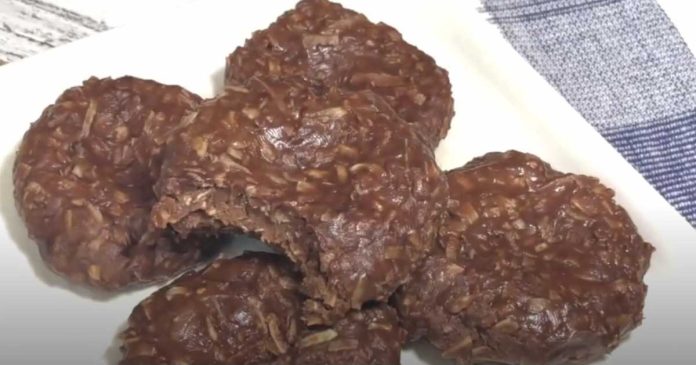 If you're a dessert enthusiast with a penchant for sweets but a nagging guilt about calories and sugar, we've got a delectable recipe just for you. In this exclusive twist on the classic cookie, we present a guilt-free, healthier, and mouthwatering version of No-Bake Chocolate Peanut Butter Cookies. Not only do they satisfy your cravings, but they're also gluten-free, devoid of added sugar, and perfectly aligned with keto guidelines. This recipe lets you enjoy the ultimate combination of chocolate and peanut butter while staying true to your dietary goals.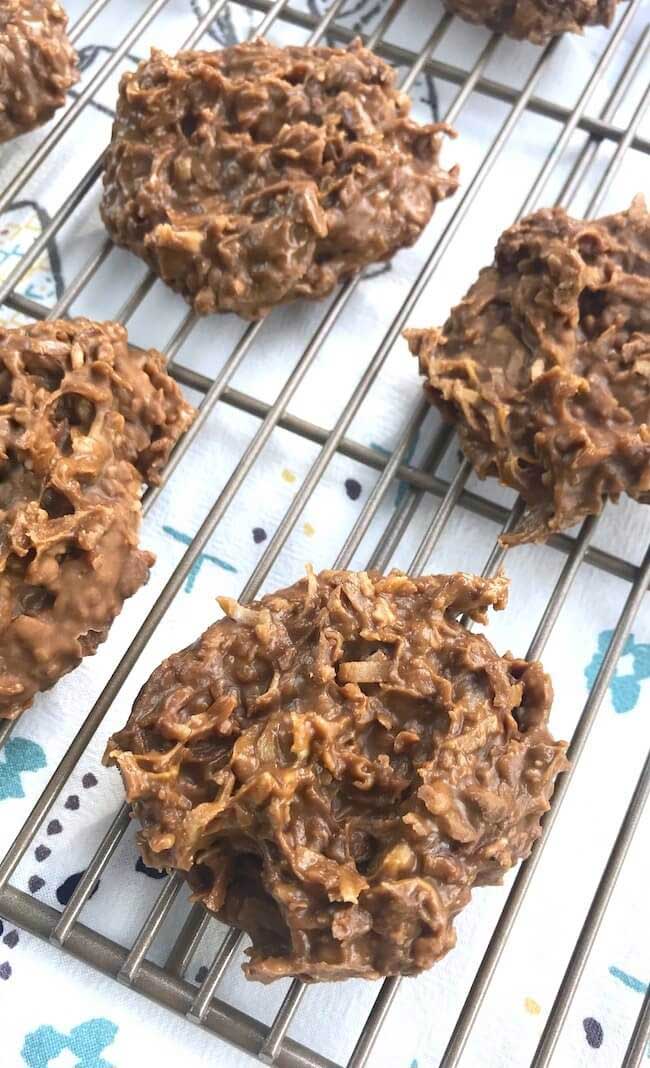 Ingredients:
1 1/3 cups of creamy peanut butter
2 teaspoons of pure vanilla extract
2 tablespoons of unsweetened cocoa powder
2 cups of unsweetened coconut flakes
2 tablespoons of melted butter
Instructions:
Step 1: Prepare Your Baking Surface Start by laying a sizable baking sheet lined with parchment paper or a non-stick silicone baking mat. This simple step ensures that your cookies won't stick and makes cleanup a breeze.
Step 2: Craft the Delightful Mixture In a spacious mixing bowl, blend the creamy peanut butter, pure vanilla extract, melted butter, unsweetened coconut flakes, and unsweetened cocoa powder. Stir until you achieve a cohesive mixture. If you prefer a sweeter taste, consider adding 1-2 teaspoons of Stevia.
Step 3: Shape Your Delectable Treats Using the back of a spoon, gently form the mixture into 3″ cookies and place them on the prepared baking sheet.
Step 4: Chill for Perfection To firm up the cookies, pop them in the freezer for approximately 30 minutes.
Step 5: Preserve the Goodness Store your delectable creations in an airtight container in the freezer.
Now, you can happily satisfy your sweet tooth without a trace of guilt. Enjoy your No-Bake Chocolate Peanut Butter Cookies!
In the realm of guilt-free indulgence, our No-Bake Chocolate Peanut Butter Cookies stand out as a triumph of flavor and health-consciousness. The combination of rich, velvety chocolate and the nutty allure of peanut butter has never been so satisfying. What's even better is that this treat is more than a delightful bite; it's a promise to cherish your taste buds while staying true to your dietary choices.
With no added sugar, gluten-free ingredients, and keto-compliant credentials, these cookies are a testament to the idea that you can have your dessert and eat it too. Whether you're on a specific diet or simply seeking a healthier snack, this recipe caters to your desires, while ensuring that your sweet tooth is thoroughly appeased.
So, the next time you yearn for something sweet, remember this recipe for No-Bake Chocolate Peanut Butter Cookies. It's not just a delightful treat; it's a reminder that health-conscious choices can be scrumptious. Take pleasure in every guilt-free bite and savor the knowledge that you've found a truly extraordinary way to delight in your favorite flavors.
source of the picture : home making