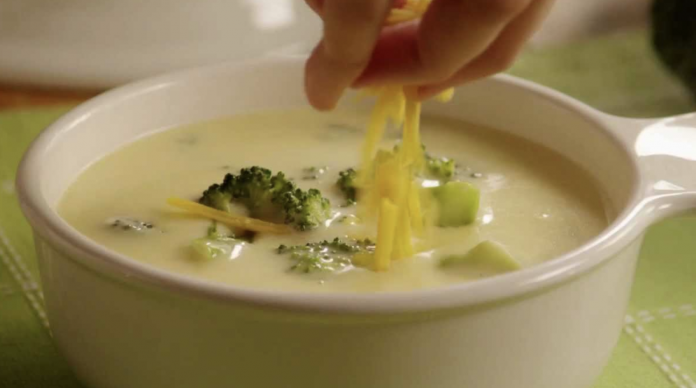 When I was 6 yo I hated broccoli and other vegetables like almost every kid my age, but when I started growing up I realized how stupid I was for not eating the beautiful and delicious vegetable. Now after getting back to my hometown, I asked my mother to teach me how to make delicious broccoli soup, and thank GOD she did. The recipe is really simple and doesn't require many ingredients. Without further ado, here is the recipe.
First, you will need these:
INGREDIENTS:
2 pounds broccoli, roughly chopped

Half a cup of cream cheese
2 quarts low-sodium vegetable or chicken broth
Half a teaspoons of salt
A teaspoon of pepper
A cup of sour cream
3 cups of cheddar cheese
INSTRUCTIONS
First, start by adding broth, broccoli, pepper, and cream cheese to a six-quart slow cooker, then start cooking on high for two hours. Once the time has passed, add in the cheese and sour cream and start steering until the cheese is thoroughly melted. Once done, grab your immersion blender and start pulsing the soup until you get a texture that you like. Once done, serve and enjoy.