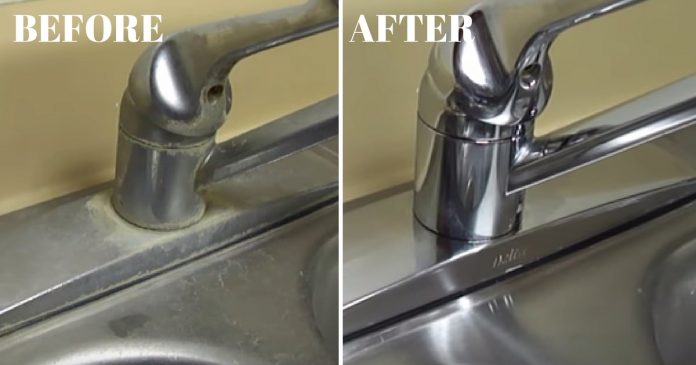 Sinks and faucets can get covered in hard water stains easily. Cleaning them isn't easy for most of people. In addition to that, they look dirty and old. Luckily, there is a great and effective method that will help you remove these.
You will need:
Distilled vinegar
An old cloth or rag
A green and yellow sponge
You only need to soak the cloth or rag in vinegar before wrapping  the rag on the hard water marks for about an hour. Start removing the rag after time is up before scrubbing at the spots using a sponge.
Your sinks and faucets will look as if you just bought them! This method can work also for water stains on porcelain sinks and tile.