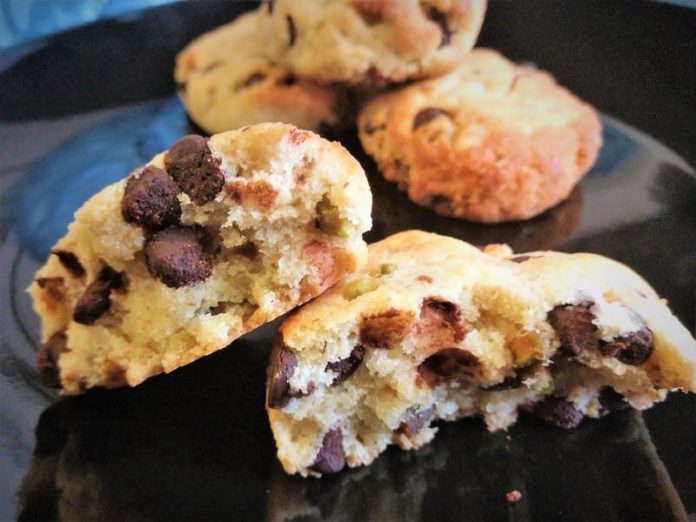 y brand new Keto Trash Cookies Recipe is going to be all the rage when your friends and family try these! This recipe is RIDICULOUS!!! I mean that in such a good way.
I know what you're thinking… What good cookie recipe is called trash?! I'm not even kidding you… I've seen these types of recipes over the years, being called "Trash or Garbage".
Food Network even has a version called a "Compost Cookie". Ya, for real. I actually saw these types of cookies and have made them, several years back. I've always been a sucker for the salty and sweet combo type recipes. I have successfully made sweets with potato chips, pretzels, popcorn, etc etc. Since starting Keto/Low Carb, I've even played around with making sweets from pork rinds. Believe it!!
This type of cookie/sweet has been around for quite some time. It reminds me of recipes that are "everything but the kitchen sink… throw together's for get-togethers", something along those lines. But THIS. Whoever invented the original trash cookie, had to have been under a serious case of the munchies, because they are outrageously good. Now, not being able to have chips and pretzels and so on- I decided I need to transform these into a wonderful Keto/Low Carb treat! This little bite of not-too-sweet and salty, nice firm crust, but soft and cakey oooohh…. Ok, I'll stop.
CLICK NEXT PAGE BELOW TO CONTINUE READING …