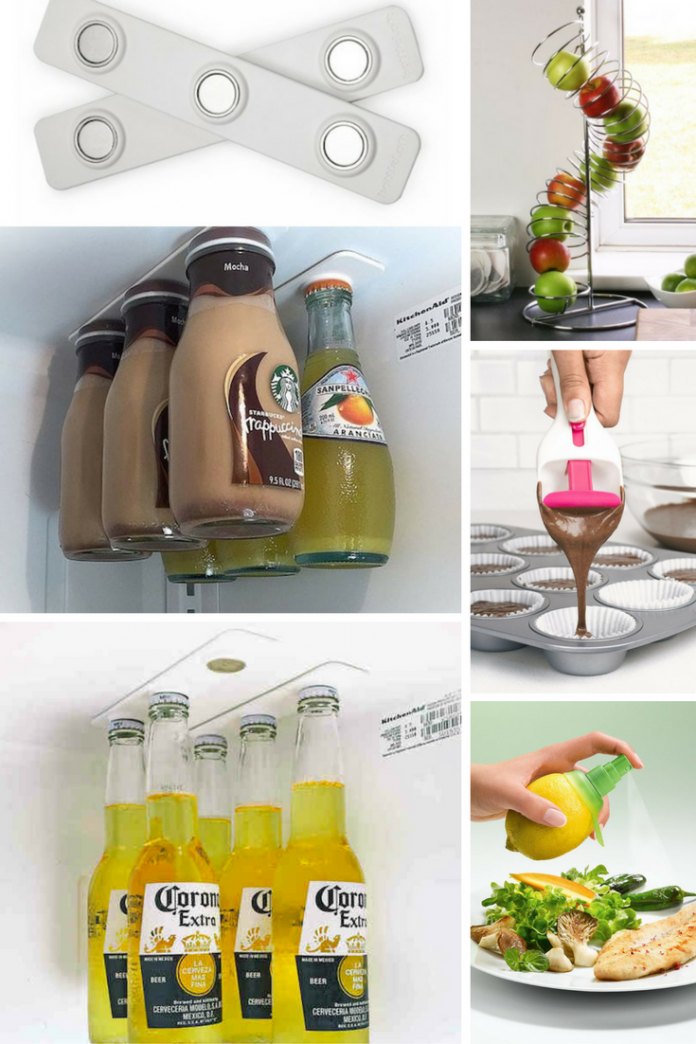 "The kitchen is SPRINKLED with love." –Random
Dealing with kitchen daily can make you stressed out, I know the feeling ladies! It feels like bad news every time it turns messy or dirty, especially without having tips to solve things up!
In the following paragraphs, I'll dedicated my self to explain some of my best kitchen hacks that you may never heard about, so why not give some of your time to get some extra knowledge? Make yourself comfortable, save this article and read it later if you were busy! Or just give yourself some rest and take 10 minutes to check it out!
To start with, get your notebook and pencils out, you surely need to jot things down.
Follow me Ladies, we got no time to waste!! And keep in mind that: "Happiness is HOMEMADE."
How to section
Dealing with your eggs
How to keep your eggs fresh?
If you were a grocery lover, you'll definitely be buying a lot of eggs! In aim to keep them always fresh and ready to be used, smear them with vegetable oil before placing them in the fridge.
How to peal hard-boiled egg?
Sometimes eggs refuse to get peeled, to make it easy for you, crack egg's shells and put them in a bowl full of cold water!
Breakfast hack!
Got bored of cooking eggs in the traditional way? It's time for some change, cook your eggs in onions rings and you'll finally get to convince your kids to eat breakfast!
Do you Hate peeling?
Get your muffin tin out immediately, crack eggs in it and let it cook in the oven for some time. You'll get creamy eggs from inside with no effort at all!
It's also a good hack if you were feeding a crowd, don't hesitate to try it out! You'll save time and much efforts.
Need a new shape for your eggs?
I'm pretty sure you never had the idea of cooking eggs in a waffle iron, right? Beat eggs with spices and seasonings, pour a quantity in your waffle iron and wait for a minute. Beautiful isn't it?
Omelets? Yeah!
Are you in a hurry and you need to cook a lot of omelets? I got the right solution for you. Use plastic bags, pour your mixture in separated plastic bags, boil them under high heat for 10 minutes and surprise! Your Omelets are ready to be served with any side dishes you like.
This trick makes you avoid having a lot of dishes to wash!
Separate yolk from whites
In case you didn't know how to separate yolk from an egg, take a plastic bottle and gently squeeze it, place its edge on the yolk and leave air come in. It will scoop the yolk up!
Dealing with your knife
CLICK NEXT PAGE BELOW TO CONTINUE READING …