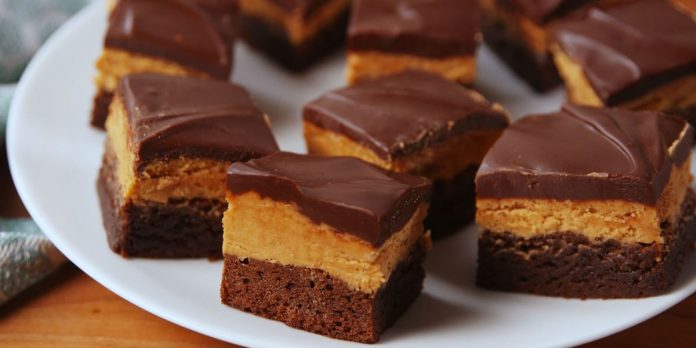 I call these bars "lazy" because you use a boxed brownie mix. But if you have your own recipe and aren't feeling lazy (like me) then use your own! This recipe is all over Pinterest. I made them the other day and my peanut butter lovers here couldn't get enough!
They are scrumptious.
Ingredients
19 1/2 ozbox brownie mix, and the ingredients it calls for
2 cpowdered sugar
1/2 cbutter, softened
6 Tbspbutter
1 cpeanut butter
6 ozsemi-sweet chocolate chips
How to Make Lazy Buckeye Brownies
Prepare the brownies according to package directions in a greased 13 x 9 pan. Let cool completely.
Combine the peanut butter, powdered sugar, and 1/2 cup of butter. Spread on top of the brownie mix and chill in the fridge for 1 hour.
CLICK NEXT PAGE BELOW TO CONTINUE READING …