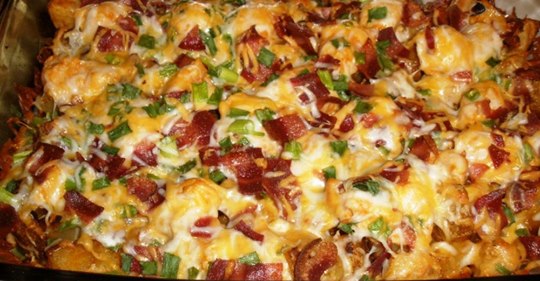 was a huge success at my house! Everyone in my house loved it and had seconds even one of them wanted thirds. This one dish meal is packed full of savory taste. While cooking in the oven the aroma that filled the house had all of our mouths watering and we could not wait for it to be done. This recipe was also very simple to make!
Serving Size: 1 Slice. 8 SSP. 8 PPP. 315 Calories, 10g fat, 25 carbs, 1g fiber, 2g sugar, 28g protein.
Prep time : 10 mins
Cook time : 60 mins
Total time : 1 hour 10 mins
Serves : 6-8
One dish meal!
How to make it?
INGREDIENTS :
Open Next Page To See Full Recipe