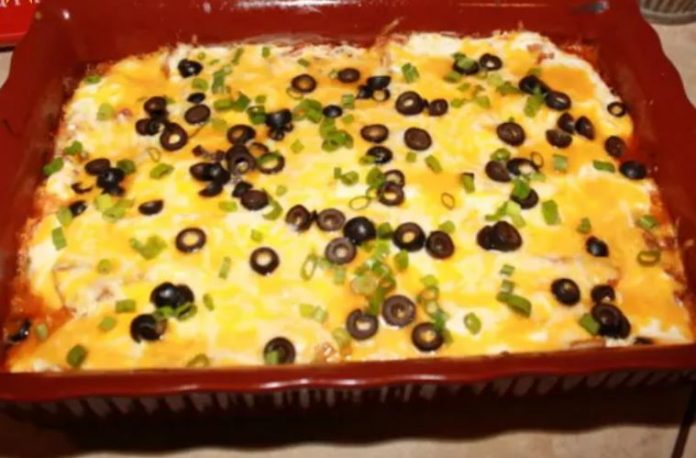 I was undecided on what to fix for supper. I was teetering between mexican and italian so I decided to experiment and this is what I came up with. I must say….I did good!
OHHHH MY GOODNESS!! This dish is fabulous!
The meat and bean mixture inside the pasta was perfect, and the creamy cheese and sour cream was the ideal touch on top. (If you don't like black olives and green onions you could easily leave that off.)
I served this with corn but as an afterthought, though Spanish rice would also be great with this. It smells great, looks great and makes a lot, too – perfect for a large get-together! 
Ingredients
1 lblean ground beef
2 cmexican blend shredded cheese
1 can(s)refried black beans (bush's)
1 pkgtaco seasoning mix
1 jar(s)16 oz. picante sauce
2 csour cream
2green onions, sliced
1 small can(s)sliced black olives
2 cwater, warm
1 boxmanicotti shells
HOW TO MAKE IT :  
CLICK NEXT PAGE BELOW TO CONTINUE READING …